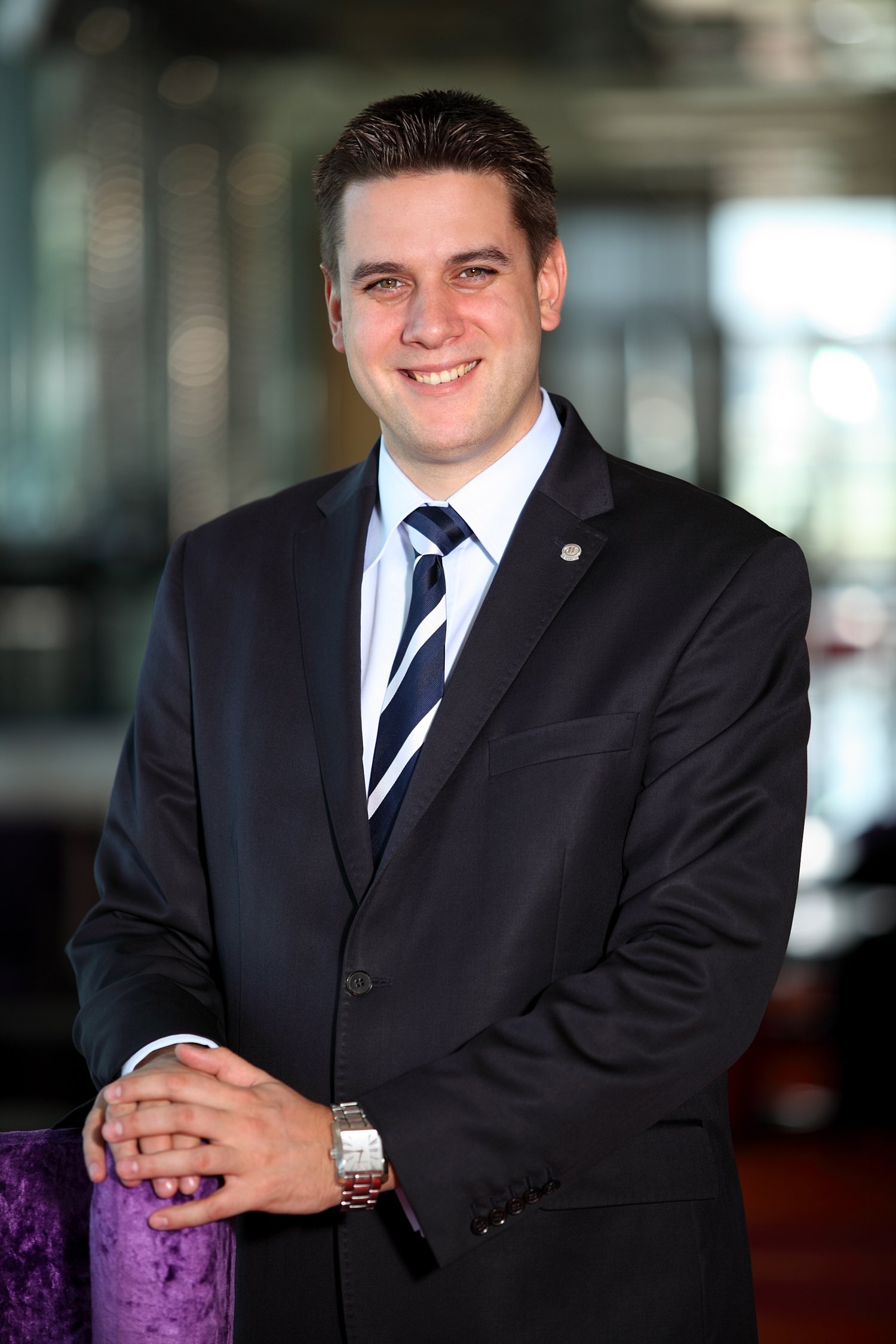 25.07.2013
Moscow, 23 July, 2013 –
Canadian-born and of Polish origin, Daniel Baranowski
will be in charge of day-to-day running of the Marriott Moscow Royal Aurora to maintain it as a great place for guests to stay in. He will coordinate the work of hotel's departments, including the Front desk, F&B, Engineering and Housekeeping. He will also be responsible for managing the hotel's staff, leading and motivating people. 
Daniel, 29, has vast hotel experience to his credit. He came to Moscow from the 791-room Hilton Prague hotel, where he was Operations Manager in charge of F&B and Front Office. He was responsible for all operational work, with a heavy stress on events. Previously, F&B manager at the hotel, he had 100 employees and seven restaurant outlets to manage. 
Daniel started to climb the career ladder in hospitality business at the age of 15 at the Marriott Toronto Airport hotel as banquet houseman. On his way up he worked in quite a few hotels around the globe, from Delta Meadowvale Resort & Conference Centre in Ontario ( Canada), Hilton Toronto, Caribe Hilton in San Juan ( Puerto Rico) to Hilton Warsaw Hotel & Convention Center, where he was Food and Beverage operations manager.
In 2006 Daniel Baranowski applied for a position of a manager trainee of the Hilton Fast Track Management Program and was chosen for a 18-month course among 5 000 applicants from South and North America. Daniel has a Degree of Bachelor of Commerce in Hospitality & Tourism Management from Ryerson University in Toronto. Moscow is a new challenge for Daniel and the city fascinates him. "I am very glad to be here since Moscow is emerging as a world's leading city, very cosmopolitan," - he says. "I look forward to bringing people here and to open up this great city for them. I want to be not only an ambassador of my company, but an ambassador of the Russian capital as well," he added. Daniel speaks English and Polish. His hobbies include sports, cooking and travelling. 
Contact: