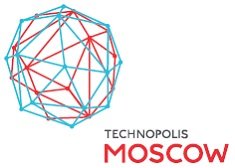 19.06.2013
MAPPER Lithography
- the Netherlands based innovation leader in maskless e-beam direct-write lithography – has signed a long-term contract on leasing manufacturing area with TECHNOPOLIS MOSCOW in June 2013. 
MAPPER's manufacturing process which will be set in TECHNOPOLIS MOSCOW is based on the micro electromechanical (MEMS) system for producing lens components which are the key element of new Matrix 10.1 machines — a new generation equipment in chip producing. MAPPER Lithography will occupy 1800 square meters including clean room area which is about 1000 square meters. 
MAPPER's presence in Moscow will stimulate creating new hi-tech jobs and push forward hi-tech industry in the capital of Russia. 
MAPPER Lithography, founded out of Delft University of Technology, is a Delft-based company focusing on the introduction of a groundbreaking maskless lithography infrastructure for the semiconductor industry. Its tools utilize an innovative multiple e(lectron)-beam technology with which next generation semiconductors can be manufactured more cost effectively. The e-beam technology combines high resolution and high productivity – up to 100 wafers per hour – with a lower cost in production.