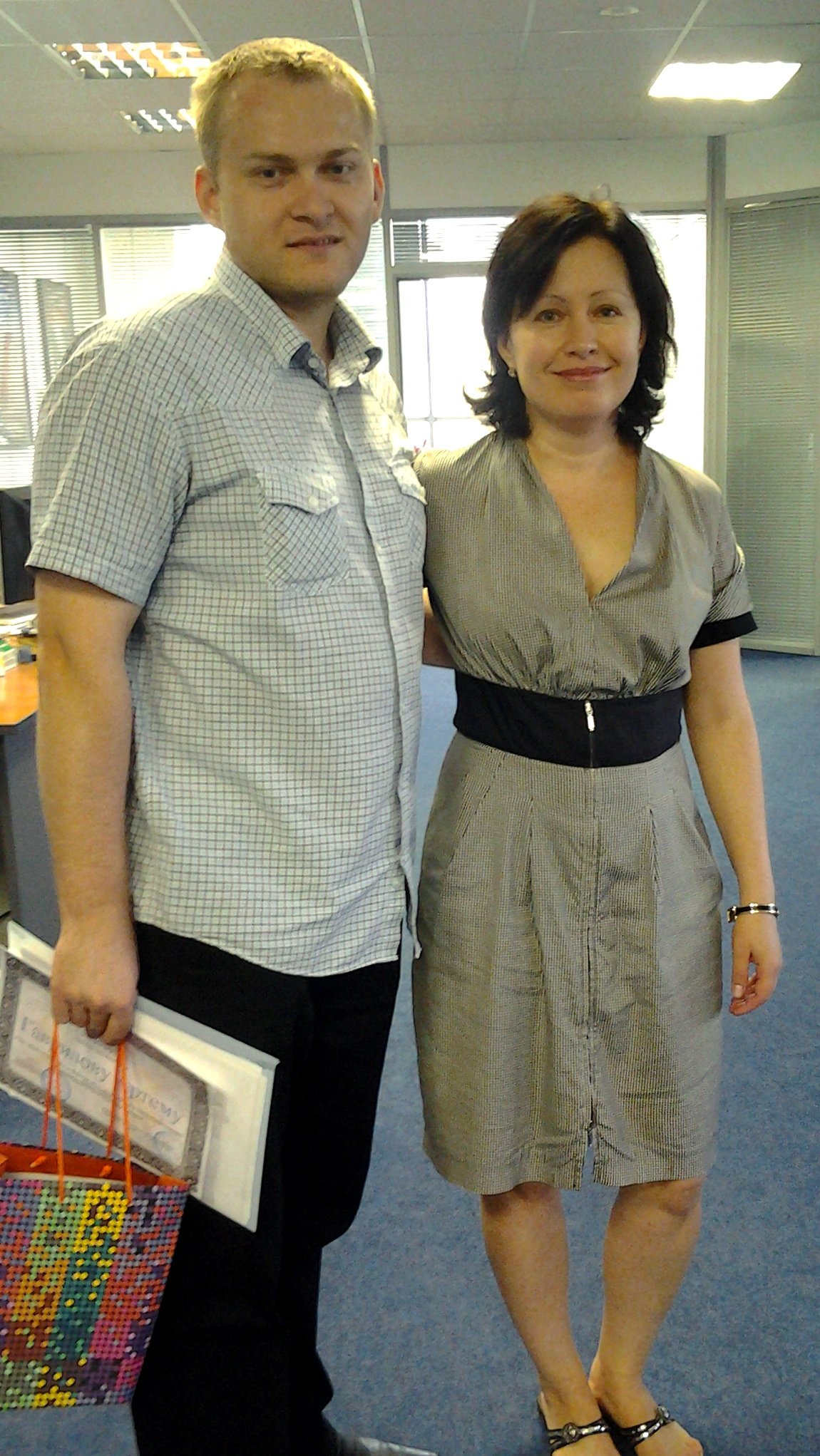 30.08.2013
On August 23, 2013 Staffwell's annual Summer internship program for students and young professionals officially ended. In a graduation ceremony held at Staffwell's office the three young people who successfully completed the 2-months program received certifications of completion and kind words from their appreciative co-workers.
"These budding talents have been a real part of our professional team over the last two months. They delivered on their promise to give us their best effort, and surpassed what we expect from our interns with their results. Candidates selected by them are now passing through final interviews with clients in the Oil and Gas, IT and FMCG industries", - said Elena Sidorenko, Chief Operating Officer at Staffwell.
This year, Staffwell's initiative was supported by the Russian Disability NGO "Perspektiva" and the Russian Business Council on Disability.
"It is very good for the students to spend time with professionals, to communicate with them, and to get real experience inside the company. This type of opportunity is important for all the young people, but especially for those with disabilities. It is valuable for them to be immersed in a professional atmosphere, see firsthand how the work is organized, and have the ability to ask questions about what they are seeing. During the program the interns will make new acquaintances, who may be able to give them valuable professional advice and help them advance their careers. Some of them will be given the chance to join the company in a permanent position. It is also a very important step for Staffwell. The company is preparing to welcome the first group of interns, ensuring the program and environment is appropriate and accessible for students with disabilities. It will be a valuable experience for the company," - commented Denise Roza, Drector of the Russian Disability NGO "Perspektiva".