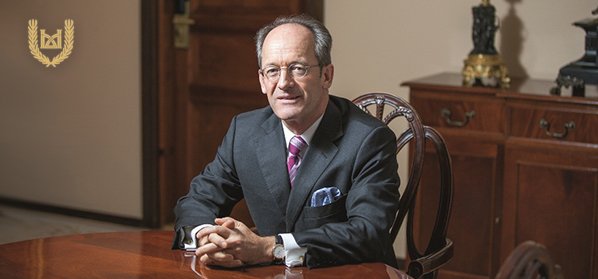 10.09.2013
Dominique Nicolas Godat from Switzerland
, who has more than 30 years of hotel management experience all over the world, has been appointed to the position of General Manager of the Metropol Hotel Moscow since the beginning of September 2013. 
Before joining the team of the Metropol Mr. Godat was the General Manager of Kulm Hotel St. Moritz for the last 11 years, and held management positions in Pierre Hotel New York (managed by Four Seasons), Hotel Plaza Athénée New York, Beau-Rivage Palace Lausanne and Hotel Le Mirador in Vevey. 
Michel Rey, Chairman of the Board of Directors of the Metropol Hotel Moscow says "We are all glad to have Dominique on board as our new General Manager. He represents the European experience and attitude in the hotel management that are to bring the Metropol Hotel Moscow to the track where it deserves to be. I would like to emphasize that we highly appreciate the support and achievements of Dmitry Makarov, the Hotel Manager. I believe that Dmitry's skills and enthusiasm and Dominique's experience are the best combination for the success of the Metropol Hotel". 
One of the main responsibilities of Michel Rey is to establish together with Dominique Nicolas Godat a master plan for the structural renovation of the Metropol Hotel Moscow. 
Dominique Nicolas Godat, General Manager of the Metropol Hotel Moscow states "I am extremely pleased to be entrusted with this very unique opportunity to form the Metropol into one of the best hotels in Moscow. This is a fabulous professional challenge for me, where I can bring in my past experience and my skills to achieve the set goals. Together with Dmitry Makarov we will implement the necessary changes step by step".
Press office contacts: 
Natalia Shevtsova pr@metmos.ru
 +7 (916) 218 23 20