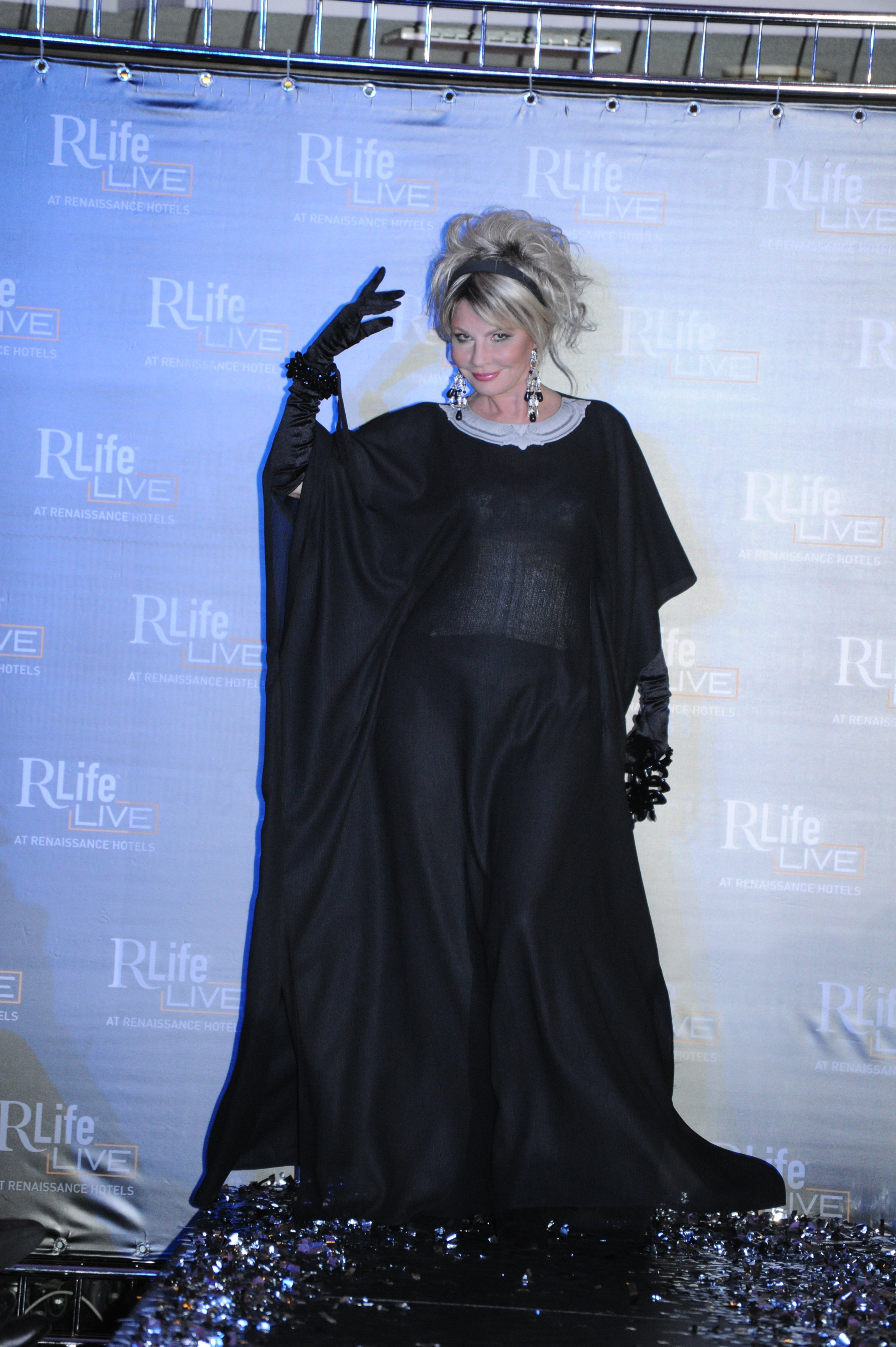 05.11.2013
The Renaissance Moscow Olympic hotel together with Marriott International hosted a RLife Live event on October 31, 2013. The Fashion Halloween party gathered more than 250 guests. 
Moscow, November 02, 2013 – The Renaissance Moscow Olympic hotel together with Marriott International invited guests for a big party to mark Halloween. The highlight of the evening was a fashion show called "Posh Witches" from leading Russian designers. 
Renaissance Moscow Olympic partnered with Moscow Fashion Academy to invite well-known fashion designers , such as Oleg Biryukov, Julia Yanina, Vova Gorshkov, Svetlana Tegin, Sergei Sysoyev, Elena Popova, Yegor Zaitsev, Yanina Vekhteva, Darina Mishta and Bekhtiyar Balbatayev to participate in the event. Lana Kamilina beauty studio created special visual images, and costume jewllery from the Accents boutique added final creative touches to the outfits of posh witches. Their combined efforts resulted in a fantastic show, where beautiful «witches» demonstrated different creative styles of Russian designers. Famous TV personality Tatiana Vedeneyeva and film actress Yana Krainova, well known as doctor Zaitseva in a popular TV show, made starry appearances on the catwalk , complimenting stylish black outfits by mini-performances. Fashion and Halloween combined were present in many activities - in crazy perfume testings from the Demeter perfume company as well as at make up stations from USLU Airlines, where stylists created unusual make ups for guests using unorthodox colour palette of nail vanishes and lipsticks. Guests of the party bravely participated in everything , from trying «crazy» cosmetics to having their pictures taken for a cover of a special edition of the «RLife Live» glossy magazine . 
Many guests arrived at the party wearing special Halloween-themed costumes which they created themselves. The offer to organize an alternative fashion show, featuring their own unique styles, was accepted unanimously. Every lady in a Halloween-inspired costume was greeted on the catwalk with warm applause by the rest of the guests. The jury comprising fashion designers chose the three best creation, awarding three happy ladies with wonderful prizes - weekend stays at three Marriott hotels in Europe, namely at Armenia Marriott Yerevan, Marriott Budapest in Hungary and JW Bucharest in Romania. The last prize – a trip to Romania, the birthplace of Count Dracula, comprized a three-nights' stay at the luxury JW Bucharest hotel with return tickets Moscow-Bucharest from the event's partner – Polish airline company LOT. 
"The Renaissance brand encourages travelers to make discoveries, said Zoltan Konsanszky, director of Sales & Marketing and Acting General Manager of the Renaissance Moscow Olympic hotel. "We wanted to make our Halloween party a discovery for our guests. On the one hand, the creative fashion show displayed the latest trends in the Russian fashion design, and on the other hand, we invited the guests to come out and become fashion designers and models just for one night, discovering something new in themselves. " The entertainment elements of the evening also included a spectacular Barmen Show from Serge Krasinsky and Max Polos and the culinary masterpieces from the hotel executive Chef Andrei Kononov which were Halloween-themed. 
ABOUT RLife Live 
Launched in 2010, R Life LIVE (www.RLifeLive.com) provides hotel guests and local patrons the chance to discover and engage with musical talent on-site at Renaissance Hotels around the world. The unforgettable interactions vary from acoustic performances, listening parties, unexpected DJ sets, post-concert events and meet and greet opportunities that go beyond a quick photo or autograph signing. 
ABOUT RENAISSANCE 
Renaissance Hotels encourages guests to Live Life to DiscoverSM at more than 155 hotels in 35 countries around the world. Each hotel is unique and every stay offers an opportunity to explore local discoveries exclusive to the destination. At every hotel, Renaissance Navigators are local experts ready to assist guests in discovering local flavors and activities. Signature RLife LIVE entertainment events are designed to showcase emerging talent in music, the arts, culinary and more to inspire discovery. R.E.N. Meetings offers groups an experience beyond a traditional meeting rooted in creative sensory meeting design, RLife LIVE networking events and custom curated local Navigator excursions. At Renaissance Hotels, we work to ensure that every trip is transformed into an eye-opening, unforgettable journey. You spend your life working, you should discover the world as you go. To discover more visit 
www.renhotels.com
.