03.09.2021
On September 3, the AEB CEO Tadzio Schilling met with Alexey Chekunov, Minister for the Development of the Far East and Arctic. The parties discussed the opportunities for the European businesses in the Far East Region. 
The Minister informed the AEB that starting September 2, VTB would be issuing preferential Far Eastern mortgages at a minimum rate of just 0.1%. This measure may give additional impulse for population inflow to the regional, which will increase both the labour force and the market. He also pointed out that Far East had more than 200 days of sunshine a year and was one of the greenest regions in Russia. The Ministry currently works on the "Special Ecological Zone" concept aimed at attracting more green projects to the Far East.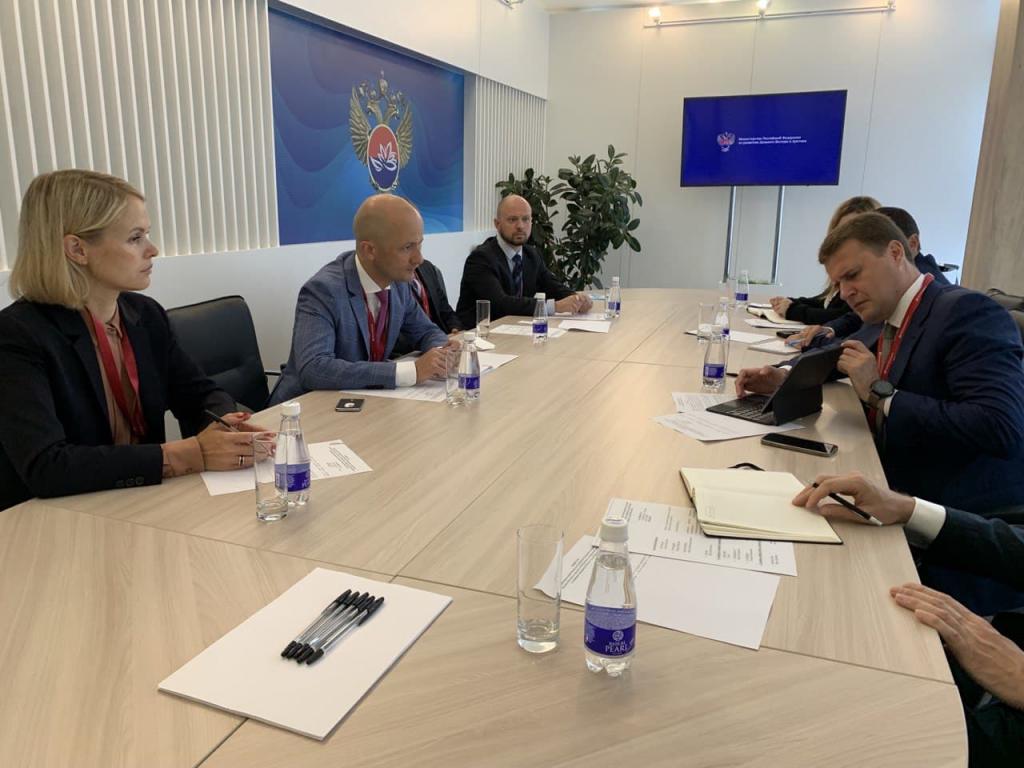 Tadzio Schilling noted that many European companies had already been working in the region but still these numbers would certainly increase due to the investor-friendly policy of the local authorities. Alexander Malikov, Vice-president for business development of Orange Business Services added that his company was one of the examples of an effective operation in the region. Orange business services has been present on the Russian market since 1956. The company provides  communication services for the ships when going through the Northern Sea Route.
As a conclusion of the meeting the Minister invited the AEB members to come up with the proposals on economic and administrative support of foreign investors' activities in the Far East.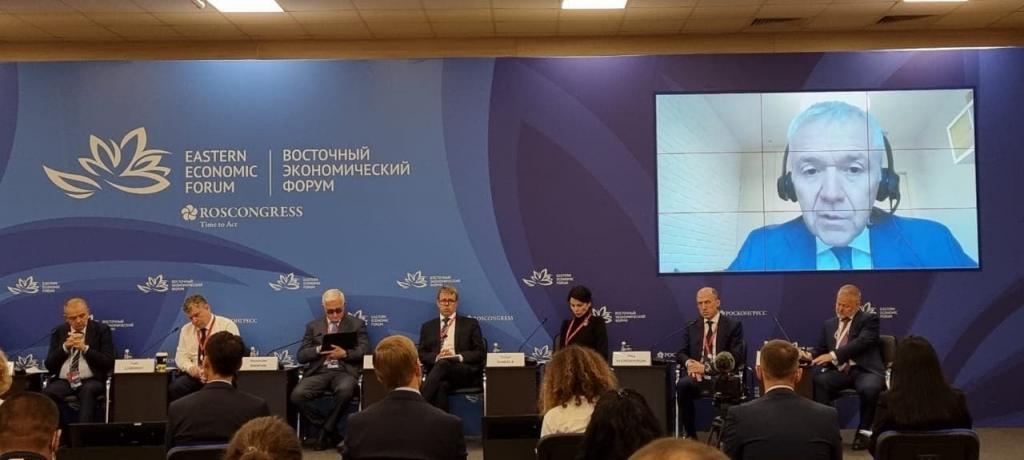 On September 3, Ernesto Ferlenghi, Chairman of the AEB Energy Committee, Chairman of the AEB Green Initiative Steering Committee, spoke online at the EEF panel session "Climate Change: Is it Still a Question of Money?" During the session, participants discussed the implementation of climate projects, cross-border carbon regulation and  "green" business initiatives support measures. In his speech, Ernesto Ferlenghi spoke about the impact of the current climate change agenda on the development of EU-Russia relations, diversification of energy sources and the prospects for renewable energy projects.
Also on September 3, AEB CEO Tadzio Schilling took part in the plenary session of the EEF, where President Vladimir Putin spoke about the plans of the Far East development.