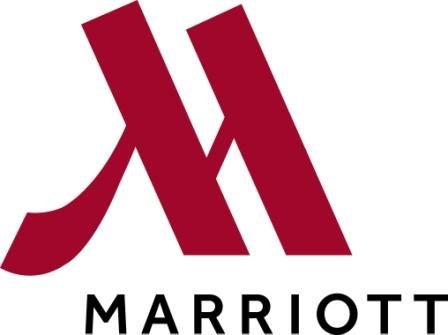 24.06.2013
Contact:
John Wolf Marriott Hotels (301) 380-5718
Marriott Hotels Boldly Envisions the Future of Travel 
Launches "Travel Brilliantly" Campaign, Engaging Next Generation Guests 
BETHESDA, MD – (June 17, 2013) – Reflecting the transformative change happening at its properties, the iconic Marriott Hotels, the signature brand of Marriott International, Inc. (NYSE:MAR), today launched a new multi-year global marketing campaign. Called "Travel Brilliantly," it is a bold move amplifying the brand's dedication to leading the future of travel. The dynamic campaign reflects the lifestyle of the next generation of travelers, who seamlessly blend work and play in a mobile and global world. The campaign includes 
TV, digital and mobile advertising,
 a new brand look and logo, and enhanced social media platforms. In addition, Marriott is launching a new website – 
www.travelbrilliantly.com
 –revealing innovations under development, as well as a co-creation platform to solicit user-generated ideas. 
At its core, the campaign disrupts the traditional industry idea that a hotel is bound by its four walls. Rather, the campaign shifts the focus, celebrating how the global travel experience opens minds and is inspirational. As the advertising proclaims, "This is not a hotel. It's an idea that travel should be brilliant… It's not only about where you're staying. It's about where you're going." From culinary to design to technology, the new campaign draws on the personal passion points and values of the next generation guest, to create a visual that is emblematic of the new Marriott experience. 
"The iconic Marriott Hotels brand is transforming itself and reasserting its position as an innovation leader," said Mara Hannula, vice president of global marketing, Marriott Hotels. "Therefore, the campaign had to be bold in not only staking our claim, but also engaging the next generation of travelers to join us in co-creating the future of travel." 
To signal change, Marriott created 
a new brand logo
, keeping its iconic "M," while modernizing its overall appeal. Grey NY, one of the world's leading advertising and communications agencies developed the integrated campaign and the new brand voice. "The 
'Travel Brilliantly' campaign re-establishes Marriott's role as a pioneer in the travel industry," says Jan Egan, Executive Creative Director, Grey New York. "Beyond creating new industry advancements, Marriott is shifting the process of how these innovations are ideated. By fostering dialogue with guests and engaging the modern traveler to co-create the travel experience through TravelBrilliantly.com, Marriott will define the future of travel." 
The new website, 
www.travelbrilliantly.com
 will be a platform for portraying Marriott's past and future innovations and soliciting similar, future-forward ideas from influencers, experts and traveling consumer enthusiasts. Visitors to the website are invited to share their groundbreaking ideas to improve the modern travel experience across design, culinary, wellness and technology. Ideas submitted through the end of September will be entered into a Co-Creation contest, where three judges, Shira Lazar, host of "What's Trending," Marc Kushner, Co-Founder of Architizer and Matthew Von Ertfelda, Vice President of Innovation at Marriott will identify top ideas that could truly change the future of travel. Fifteen first prize winners will be chosen and the judges will choose the creator of the best overall idea, who will have the opportunity to travel with and design future innovations alongside Marriott experts, impacting travel for the next generation. 
Marriott's new campaign will run online in prominent news and lifestyle outlets, such as Fast Company, Mashable and Wired, and in key mobile placements beginning in June. Television spots featuring ads from the campaign will begin in September. On property elements representing 30 touch points, including key cards, flags, "do not – disturb" hangers, in-room directories will embrace the brand's new visual look. These will feature a series of topographical maps and travel-inspired patterns, inviting travelers begin their journeys with and then beyond the hotel. 
As a part of Marriott Hotel's transformation, the iconic brand has been innovating throughout its hotels globally. Re-designed lobbies and public spaces known as Greatrooms are being rapidly deployed for the next generation of travelers who blend work and play, demand style and substance, and require technology. As the industry leader in hosting meetings, Marriott is introducing new concepts designed for the new mobile worker including 
Workspring at Marriott
, Red Coat Direct and 
Workspace on Demand
. 
About Marriott Hotels
 
With 500 hotels and resorts in nearly 60 countries around the world, Marriott Hotels is evolving travel through every aspect of the guest's stay, enabling the next generation to Travel Brilliantly. Boldly transforming itself for mobile and global travelers who blend work and play, Marriott leads the industry with innovations, including the Greatroom, Future of Meetings and Mobile Guest Services that elevates style & design and technology. All Marriott hotels participate in the award winning Marriott Rewards frequent travel program that allows members to earn hotel points or airline miles for every dollar spent during each stay. For more information, visit www.MarriottHotels.com. 
To join the ongoing Marriott conversation, like us on Facebook (Facebook.com/Marriott) and follow us on Twitter (Twitter.com/Marriott, @Marriott). 
Visit Marriott International, Inc. (NYSE: MAR) for company information. For more information or reservations, please visit our web site at
www.marriott.com
, and for the latest company news, visit 
www.marriottnewscenter.com
.