About the AEB
The Association of European Businesses represents and promotes the interests of European companies conducting business in and with the Russian Federation.
The AEB carries out activities to improve the Russian business and trade environment and to promote economic integration and partnership between the Russian Federation and the European Union.
News
AEB Press Release regarding the Conclusions of the Extraordinary Council Meeting on Ukraine, Brussels, 6 March 2014
The Association of European Businesses (AEB) has noted the decision of the European Council of March 6, 2014. We welcome the will to continue along the path of diplomatic negotiations with Russia regarding the current political situation in relation to Ukraine.
European businesses in Russia confirm that they have no interests in any deterioration of the current international situation linked to Ukraine.
The Association of European Businesses calls upon all parties to engage in a constructive dialogue, which will secure stability, welfare and economic growth on the European continent.
The European Union's and Russia's economies are highly interdependent.  Russia is the EU's third partner in trade while Russia has around 50% of its foreign trade with the European Union and far more than 50% of foreign direct investment into Russia comes from European sources.
On 6 March 2014, The AEB had a Briefing by Eric Peters, Adviser, Bureau of European Policy Advisers (BEPA) to the President of the European Commission, "2014 – Pivotal Year  For Europe". During the event Eric Peters spoke about international and economic issues and key general trends to 2030. 




The event was co-chaired by Frank Schauff, Chief Executive Officer, AEB and Philippe Pegorier, Member of the AEB Board, President Alstom Russia.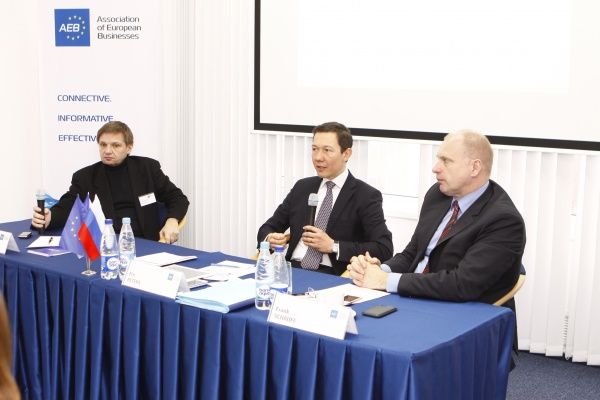 On 4 March 2014, Alexey Filipenkov, AEB Migration committee Deputy Chair, participated in the round table "Changes to the RF migration legislation: working without a work permit", organised by Federal Migration Service and  "Komsomolskaya Pravda" Publishing House. Federal Migration Service discussed with the business representatives a draft law, which provides legal entities and individual entrepreneurs to hire foreign employees from CIS countries on the basis of patent. Alexey Filipenkov supported the FMS initiative and proposed to consider the same patent system for the foreign employees from non-CIS states. FMS supported the proposal, but it needs to be studied in the nearest future. For a moment, AEB Migration Committee will prepare the comments to discussed Draft Law before 12 March.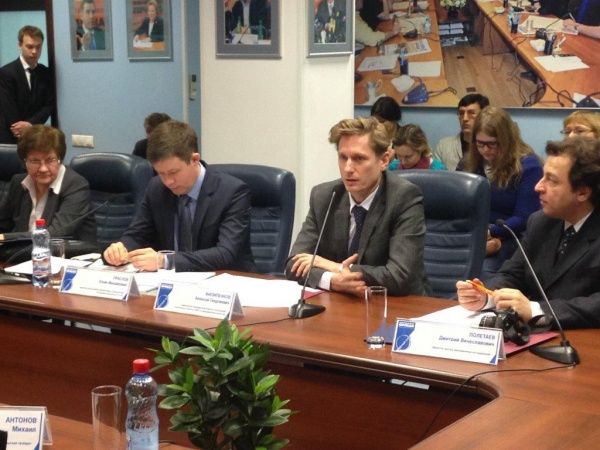 News archive
Events