About the AEB
The Association of European Businesses represents and promotes the interests of European companies conducting business in and with the Russian Federation.
The AEB carries out activities to improve the Russian business and trade environment and to promote economic integration and partnership between the Russian Federation and the European Union.
News
Briefing by BorisTitov On 30 October, 2014, Boris Titov, Presidential Commissioner for Entrepreneurs' Rights Protection, briefed AEB members. The event was hosted by the AEB Finance and Investments Committee. 

The event was chaired by Frank Schauff, AEB CEO, and Stuart Lawson, AEB Finance and Investments Committee Chairman / Executive Director, EY.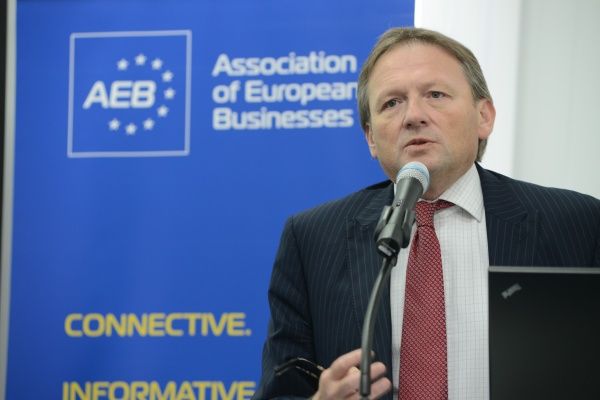 On October 29th, 2014 the AEB Taxation Committee held its business meeting "Deoffshorization – taxation aspects". Experts from leading legal and consulting companies addressed a number of key questions and had the unique chance to hear the retrospective from S.D. Shatalov, Deputy Minister of finance. The event was very successful and covered the most up-to-date taxation issues like CFCs, criminal liability draft law, BEPS, etc.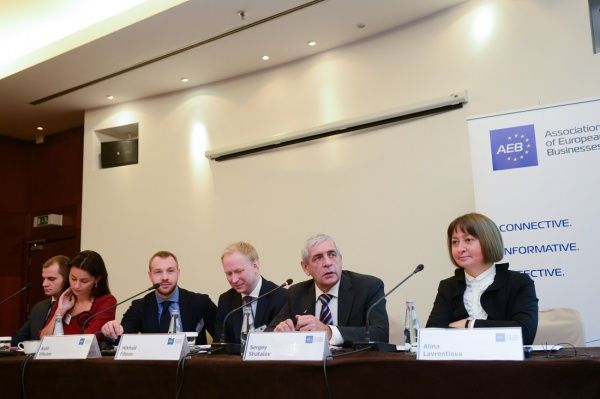 On October 28th, 2014, the AEB Machine Building & Engineering Committee held its open event «Engineering in Industrial Sector as a Key Factor of Development». 

The Round Table was devoted to one of the burning issues for many industrial companies working on the Russian market — engineering in industrial sector. The following issues were raised and discussed: Russian system of technological forecasting; how to deal with Russian scientific institutes in order to utilize their capacities for business needs; which could be in Russia the role of foreign business interested in developing the industrial engineering («soviet» and «business focused» approaches); efficient project and construction management of industrial plant; possibilities of R&D organization in SEZ («Alabuga»). 




The meeting was co-chaired by Michael Akim, AEB Board member, Vice-President, ABB, and Ilya Oshkin, Deputy Chairman of the AEB Machine Building & Engineering Committee, Business Development Director, Dow Corning.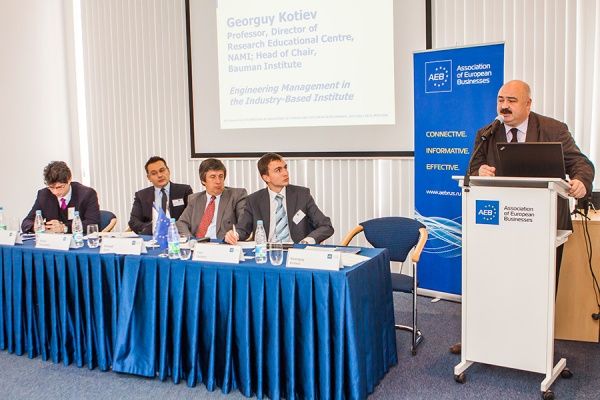 News archive
Events