About the AEB
The Association of European Businesses represents and promotes the interests of European companies conducting business in and with the Russian Federation.
The AEB carries out activities to improve the Russian business and trade environment and to promote economic integration and partnership between the Russian Federation and the European Union.
News
On December 6, 2013 The AEB Autoobile Manufacturers Committee jointly with the Federal Antimonopoly Service and Ministry of Industry and Trade held a Press Conference and Presentation of the Code of Conduct.




The Press Conference was dedicated to a good will of AMC members to introduce certain amendments into the current business practices, resulted in elaboration of the Code of Conduct. The Code touches upon key aspects of business relations between automobile manufacturers/distributors, on one hand, and dealers/independent service stations on the other. 




The speakers at the event were: Frank Schauff, AEB CEO; Joerg Schreiber, AMC Chairman, Mazda Motor Rus; Dmitry Kurdyukov, Director, Legal & External Affairs, Porche Russland and Igor Artemiev, Head of FAS. 




"The Code of Conduct regulates the relationship between car makers, auto dealers and services centers. It will enable reducing the risks of anticompetitive practices on the market. The most important now is that the Code starts working",  Igor Artemiev said.




For more information, please find the Press Release below: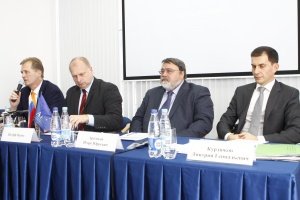 On 5 December 2013, the AEB Migration Committee organized the 6th Annual Migration Conference. The conference provided information on the most recent changes to the Russian migration legislation and various aspects of its practical implementation.
Nikolay Smorodin, Deputy Head of Federal Migration Service, briefed the audience on recent development in the Russian migration legislation, its trends and plans. Among issues discussed were also: determination of employers' needs for foreign labor (2014-2015) and development of the draft law on key personnel, tax issues related to employment of highly-qualified foreign citizens.
Experts from IKEA, Pepeliaev Group, Alstom, VOLKSWAGEN Group Rus and Visa Delight presented the practical issues related to migration area which they face in the day-to-day activities.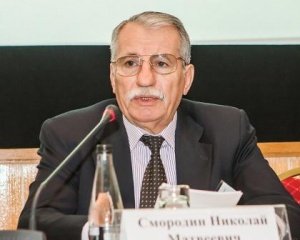 On November 27, 2013, the AEB Real Estate Committee held an open event "Russia and Europe - dialogue on sustainability". Among the questions discussed were:
Challenges and solutions of the sustainable building in Russia;
Governmental support in promoting green initiatives in real estate outside Russia;
Russian market overview on commonly applied green standards;
Characteristics of green standards in Russia;
Summary of the AEB survey results on green building and sustainability.
The Committee plans to release recommendations for business and governmental bodies based on the results of this event.
The AEB kindly thanks Caverion (Gold Sponsor) and RUUKKI (Silver Sponsor) of the event.
For more information, please find the Press Release below: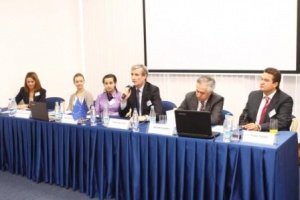 News archive
Events