About the AEB
The Association of European Businesses represents and promotes the interests of European companies conducting business in and with the Russian Federation.
The AEB carries out activities to improve the Russian business and trade environment and to promote economic integration and partnership between the Russian Federation and the European Union.
News
AEB Opposes Additional Sanctions
Having been informed about the decision of the European Council to introduce new economic sanctions against Russia, the Association of European Businesses (AEB) reiterates its position against economic sanctions, or limitation of free trade or investment, and remains in favor of de-escalating political tensions on both sides.
AEB is still confident that Russia, despite the sanctions, remains and will continue to remain a strategic partner of European companies.
The Association calls on the heads of states and governments of the EU, the USA, Ukraine and Russia to define a new policy to put a stop to the conflict in Ukraine, leaving business aside from politics and finding a common, mutually acceptable solution in the spirit of peace and conciliation.
For further information, contact Svetlana Kuskova, AEB Press Secretary/ Communications Manager: svetlana.kuskova@aebrus.ru
On 8 September 2014, the AEB held its first Executive Evening in the Moscow theatre Novaya Opera. The event gathered heads of AEB member companies as well as Ambassadors of EU Member States in the elegant surroundings of the Theatre for an evening of culture and networking. The guests enjoyed a breathtaking performance by prominent soloists of Novaya Opera and had the opportunity to walk around the theatre's building and attend the rehearsal of one of the forthcoming  concerts. The AEB would like to express its gratitude to the Novaya Opera Director, Dmitry Sibirtsev for its hospitality and its great support in organizing such a successful event.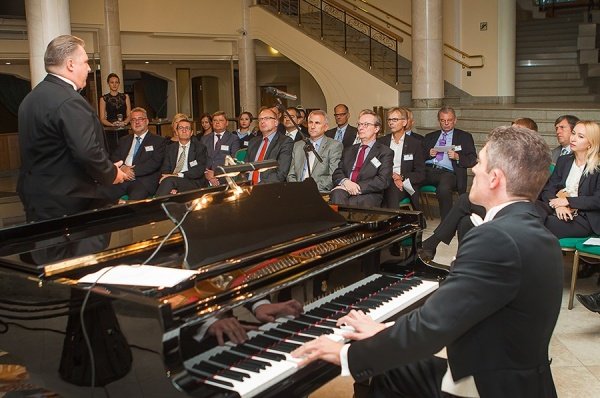 On 27 August 2014, the AEB HR Committee held its open event titled "HR GAME" - a business simulation, structured as a business game. The concept of this event was jointly developed by the AEB Assessment, Training and Development Sub-Committee, and by Oleg Zamyshlyaev Lab. The game was designed for HR-managers and for everyone who needs to get the tools of human resource management process, to understand the relationship and the consequences of decisions, work out in the development of management strategies and employee motivation. The participants formed several teams competing in one market and struggling for talent. Afterwards, they had a chance to discuss the outcomes and relate them to the real-life Talent management strategies.




L-R: Adel Shardina, Alexander Belyakov, Oleg Zamyshlyaev, Oleg Zamyshlyaev Lab; Irina Zarina, Chair of the AEB Assessment, Training & Development Sub-Committee, Managing Director, CEB SHL Talent Measurement Solutions.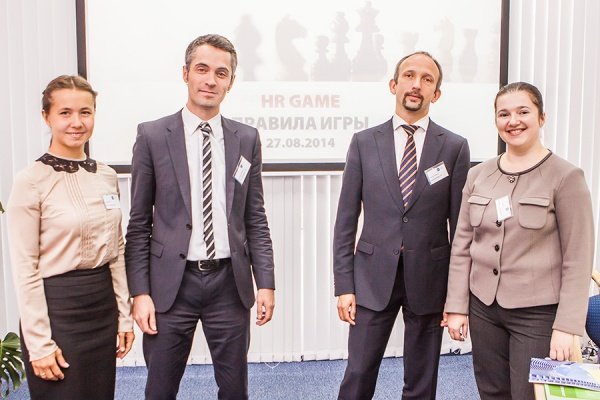 News archive
Events