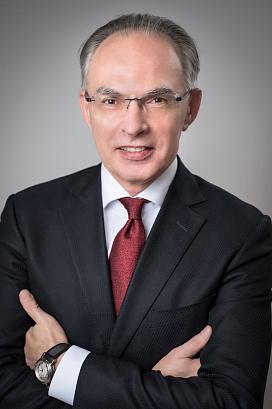 Dmitry Cheltsov
With high proficiency in transport, customs and logistics industry matters in Russia and the CIS region, Dmitry Cheltsov has over 15 years' experience of working at international companies in leadership roles in national operations, sales and marketing and general management.
Before joining the AEB, Dmitry had been working as General Delegate to the IRU Permanent Delegation in Eurasia for over 5 years. 
Since 2000, Dmitry had been holding the position of the Chairman of the Customs and Transport Committee of the Association of European Businesses (AEB) in Russia for 20 years.  He also played an active part as a Member of the Public Council Attached to the Federal Customs Service of Russia (FCS), Member of the Presidium of the FCS Expert-Advisory Council for Implementation of Customs Policy, Member of the FCS Expert-Advisory Council Standing Commission (representative of business community) for Categorizing Participants in Foreign trade, Member of Coordinating Council Attached to the Ministry of Transport of the Russian Federation, Member of Coordinating Council of the State Duma Transport Committee, Board Member of the National Association of Express Carriers. He is a Member of the Task Force for implementation of "Regulatory Guillotine" in the sphere of road transport attached to the Government Commission on Administrative Reform.
Mr. Cheltsov's meaningful contribution to championing the role of transport in the economy and society, and recognition in fostering constructive collaboration between business community and customs authorities was marked by distinguished CIS and Federal Customs awards.