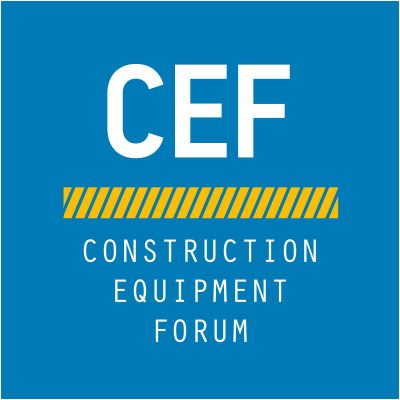 The Association of European Businesses is pleased to invite you to
CEF—2019: Construction Equipment Forum
, which will be held on
4 June
in Moscow in the frame of  

.
Venue: bauma CTT Forum, Crocus Expo, Pavilion 3, hall 14.
The topic of the forum is "The future of the construction equipment market in Russia: focus on innovations".
The Forum's programme will include the following topics:
State policy in the field of construction equipment and its impact on the current situation in the medium and long term (localization requirements, recycling charges, customs duties);
Existing and necessary system of measures to support the industry;
Outlook by manufacturers of construction equipment: strategies and development plans;
Potentials for high-tech exports;
Prospective directions of innovative solutions (electric, autonomous), development of technologies and their application in Russia.
The second session's key topics:
Construction equipment of the future: development forecasts.
The future is near: technologies that are ready for implementation. Innovation cases by OEMs.
Unmanned technologies.
Introduction of electronic passport for self-propelled machines.
To participate in the business programme:
 please first get your
free e-ticket
to the exhibition using the promocode J50GT5 —>Then follow the
link
to register for the Forum.
!The number of free tickets is limited.         
CONTACTS:

Organisation issues
Messe Muenchen Rus | Alena Tsarenkova | +7 (495) 120-37-87 ext. 102 | a.tsarenkova@mm-rus.com |
Programme
Association of European Businesses | Asker Nakhushev | + 7 (495) 234-27-64 ext. 116 | asker.nakhushev@aebrus.ru |