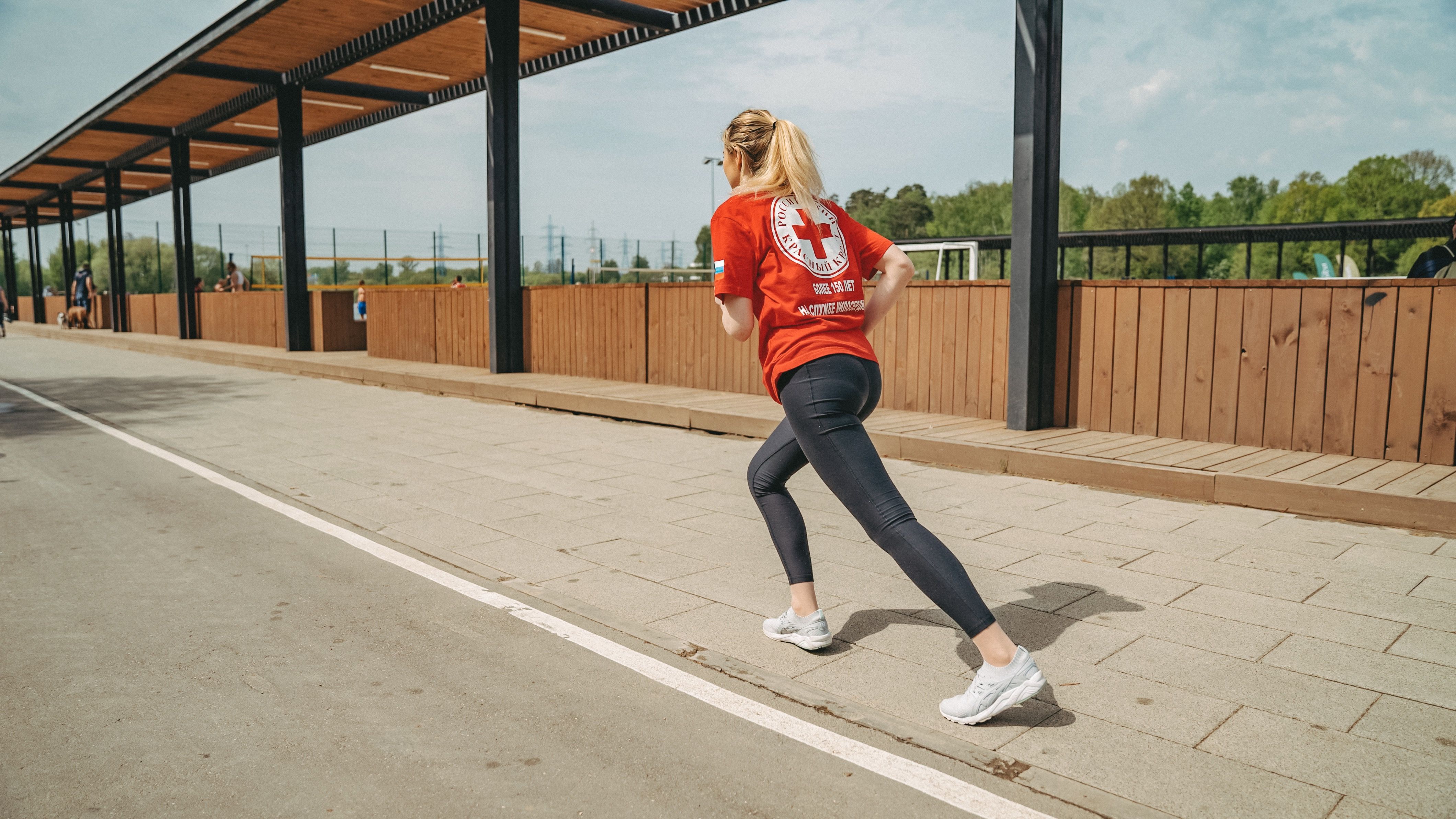 A Charitable Red Cross Run is going to take place on September, 14, 2019 in the Central Park of Moscow (Gorky Park).
This fine initiative appeared as a result of bilateral cooperation between Russian Red Cross and German Red Cross within a joint project "Strengthening the youth and volunteer movement and capacity building in fundraising" financially supported by German Red Cross.
Within this Charitable Red Cross Run Russian Red Cross is going to attract funds for filling Red Cross stocks, so that increase the capacities of Russian Red Cross in disaster preparedness and response and in rendering prompt and effective humanitarian assistance to the people of Russia affected by disasters.
Russian Red Cross is happy to invite all our friends and partners to participate in this Charitable Red Cross Run. 
You are welcome to get through the registration on the running platform 
All the registration fees are utilized fully for the humanitarian purposes of the Run, so the more people are registered – the more funds we will collect.
Besides, you can donate funds but not run (if you cannot or would not like to run) – for this purpose you can use the bottom "I am not running, but I will help" («Не бегу, но помогу») on the registration page and chose the sum you wish to donate.
So, again and again – we invite everybody to participate in this Charitable Run and to help us to improve disaster preparedness and to help more affected people!
Video about the Charitable Red Cross Run: https://youtu.be/FQRrBIzMP50
Contacts:

Sergey Kobets: +7 906 776 14 03
Anastasia Teneta: +7 926 555 99 68
e-mail: redcrossrun@yandex.ru