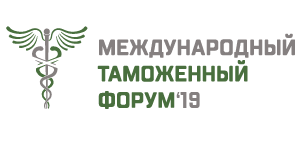 We are pleased to invite you to the International Customs Forum, which will be held on October 24th to 25th, 2019 in Moscow, World Trade Centre. The Forum is traditionally supported by the AEB.
The key goal of the Forum is to create an effective stage for exchanging experiences and establishing G2G and G2B relations in the field of foreign trade activity.
The Forum will feature both the exhibition and discussion sessions, where will be considered a wide range of issues related to the customs administration improvement, export and import maintenance as well as the development of foreign trade activity on the whole.
The two-day event will be attended by Russian government leaders, representatives of customs services and international organizations, the heads of large trade companies and academic experts.
Contacts:
PR Department, the FCS of Russia
Varvara Generalova, +7 (495) 449-76-34, +7 (903) 160-30-66, GeneralovaVV@ca.customs.ru