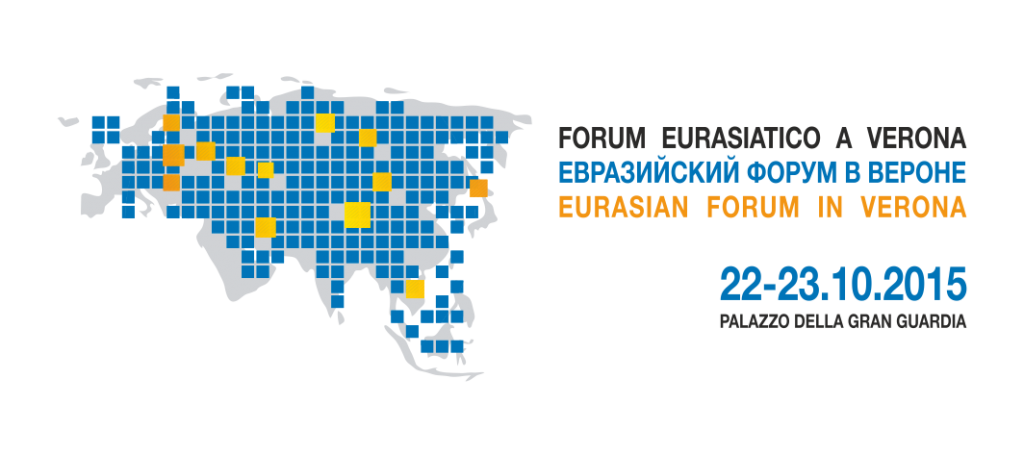 IV EURASIAN FORUM IN VERONA
The Association of European Businesses is pleased to invite you to the Fourth Eurasian Forum. It will be held in Verona on 22-23 October 2015 in the Palace of the Gran Guardia (Palazzo della Gran Guardia).
The Forum is organised by the Association Conoscere Eurasia and Saint-Petersburg International Economic Forum with the information support of the AEB.
Politicians, business and financial institutions from Italy, Russia, Azerbaijan, Armenia, Belarus, India, Kazakhstan, China and South Korea will participate in this annual event.
The plenary session will be dedicated to the geopolitical and macroeconomical prospects for the next years. Sessions of the Forum will be focused on economy and finance, energy, food, agro industry, environment, infrastructure, innovative companies and start-ups.
Keeping in mind the current international situation, the following slogan of the Forum was selected: Together toward the new political dialogue and innovative views of economic relations.
The programme of the Forum and the registration form are available on www.forumverona.com.