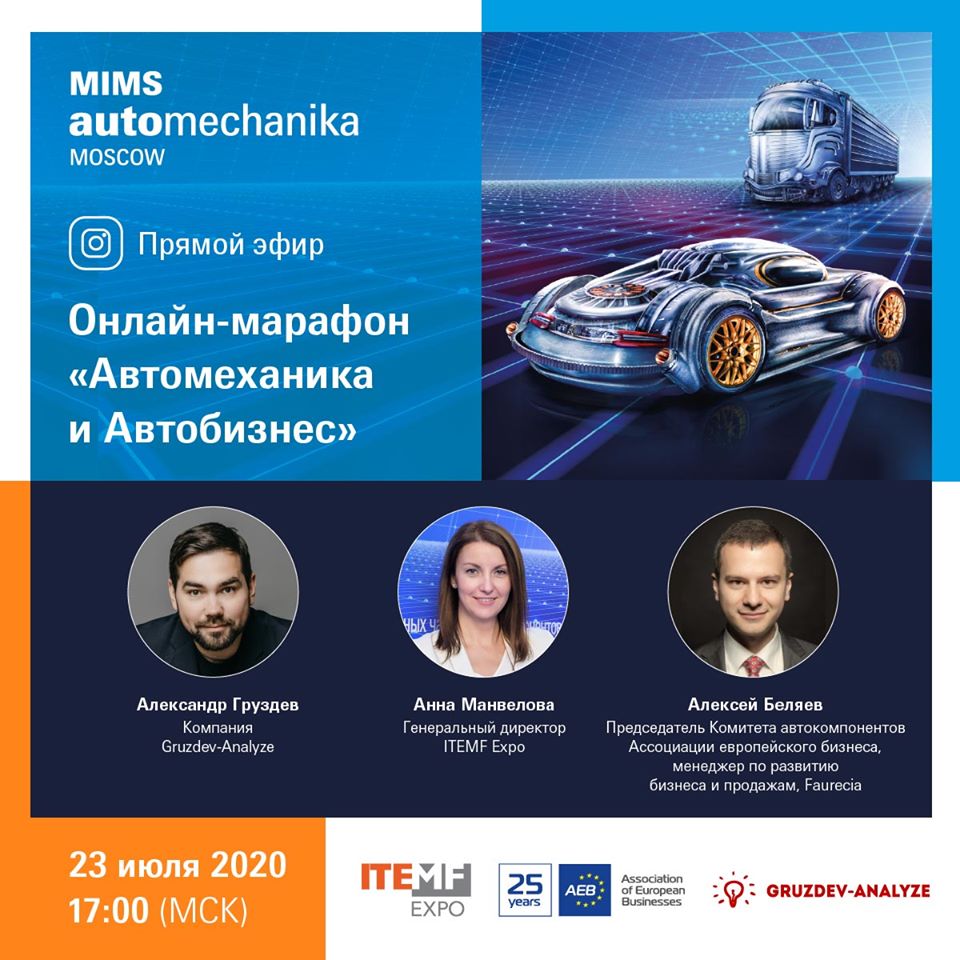 We continue the series of live streams in frame of the online marathon "Automechanika & Autobusiness". The next ones will be devoted to the supply chains of automotive parts. We will reveal all the secrets about the supply, from the manufacturer to the final consumer.
On 23 July, at 5:00 pm (msk) we are going to talk about first tier manufacturers of automotive parts. The main topic is «Business features of OEM parts suppliers».
Special guest: Alexey Belyaev, AEB Automotive Components Committee Chairman / Sales and Business Development Manager, Faurecia.
Together with Anna Manvelova, CEO of ITEMF Expo, organizer of MIMS Automechanika Moscow exhibition, and Alexander Gruzdev, International Automotive Market Expert, Gruzdev-Analyze we will discuss:
Any difference between OEM and aftermarket business?
Is the quality of original and alternative parts different?
How many car supplier plants operate in Russia and what is the localization level of vehicles today?
How affected are suppliers from the restrictions of COVID-19?
What is the current international situation? How much does automotive business depend on China?
You will have the opportunity to ask questions to the participants of LiveStream.
The working language of the meeting is Russian. English interpretation will be NOT provided.
Join the live broadcast on YouTube!
See you!
Contacts:
Galina Romantsova, Marketing, PR
Phone: +7 (495) 766-30-02, ext. 939