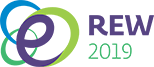 Russian Energy Week International Forum ('the Forum') was established by order of the Russian Government No. 2026-r, dated 27 September 2016, with further changes instigated by order of the Russian Government No. 438-r, dated 16 March 2018.
In 2019, the Forum will take place from 2 to 5 of October in the Central Exhibition Hall 'Manege' in Moscow.
For more information on the Forum venue, see the Forum venue section of our website.
The Forum is being held to demonstrate the prospects of the Russian fuel and energy industry and unlock the potential of international cooperation in energy. The Forum will serve as a platform for a discussion of the main challenges faced by the energy sector and topical problems involving the development of:
the gas industry;
the oil industry;
the coal industry;
petrochemistry;
electricity;
energy conservation and increased energy efficiency.
Information on the outcomes of REW 2018 is available here.
---
AEB Panel discussion in the framework of the Russian Energy Week 2019: October 3, 2019, 12:00-13:15
RUSSIA–EU PARTNERSHIP: OPPORTUNITIES TO SECURE THE ENVIRONMENTAL TRANSFORMATION OF THE ENERGY MARKET
Fast-paced growth of the EU economy since mid-2010th had resulted in the higher than forecasted energy intensity of the member states economies. If the trend continues, the EU energy consumption may grow further, and the policy makers impact will have to take additional measures to secure the decrease of environmental and climate impact of the energy sector in the region. For Russia, as a reliable partner of the EU on energy supply, it opens a range of market opportunities, the maximization of which would require close cooperation between both partners. This also works vice versa, as the innovations of European energy companies can help Russia to achieve the goals of the Environment National Project. How Russia can help the EU to secure the environmental transformation of its energy sector? Which measures are required to expand the energy market between the Russia and EU? How is digitalization changing the energy landscape? What role should business play in strengthening the cooperation? What sustainable innovations of European companies can be applicable in Russia, and what is the potential of scientific and technical cooperation in the energy and energy efficiency spheres and in handling non-hazardous and low-hazard industrial waste? Is the environmental transformation of energy sector relevant to industrial level, or the consumers can also contribute to its achievement? These questions are to be answered by the panelists in the framework of the Russian Energy Week.
Moderator: Ernesto Ferlenghi, Chairman of the AEB Energy Committee
Opening Remarks: Frank Schauff, CEO, Association of the European Businesses (AEB)
Speakers:
Petr Bobylev, Deputy Director, Electrical Energy Development Department, RF Ministry of Energy
David Campbell, President BP Russia
Anton Inyutsyn, Deputy Minister, RF Ministry of Energy
Arnaud Le Foll, General Director, Total E&P Russie
Alexander Liberov, President & CEO, Siemens in Russia, member of the AEB Board
Carlo Palasciano, CEO, Enel Russia
Anton Poriadine, Partner, CESA Power & Utilities Leader, CESA Strategy Practice Leader, EY
Mikhail Rasstrigin, Deputy Minister, RF Ministry of Economic Development
Maxim Shirokov, CEO, PAO "Unipro"
Vadim Titov, Senior Vice-President, Rusatom-International Network
Matthias Unger, Executivе Director, Schauenburg Maschinen-und Anlagen-Bau GmbH
Johan Vanderplaetse, Chairman of the Board, Association of European Businesses (AEB); President Russia/CIS, Senior Vice-President Schneider Electric
---
Contacts
Tel.: +7 (495) 640 5844
Email: info@rusenergyweek.com