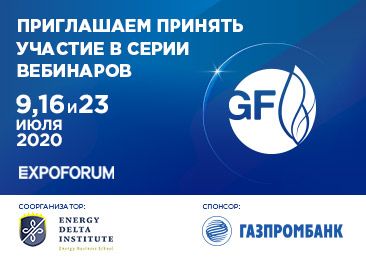 In anticipation of the SPIGF 2020, Energy Delta Institute and Expoforum-International will organize a series of webinars
Webinars will be held on July 9, 16 and 23, 2020
«Global gas markets in the times of instability: current trends and future perspectives» webinar will be held on July 23, 2020 at 1pm – 2pm, CET.
In this webinar the invited experts will discuss and debate about the optimal role of conventional fuels, in particular natural gas and potential new business models in the future.
Webinars will be held in English with simultaneous translation to Russian.
Participation is free of charge.