31.10.2019
On 31 October the Association of European Businesses represented by Frank Schauff, AEB CEO, in cooperation with the AEB Council of National Representation (СNR) represented by Fredrik Svensson, Partner, Mannheimer Swartling, Deputy Chairman of CNR, representing Sweden; Jari Jumpponen, Head of Representative office of Finnish industries, CNR Member representing Finland; Aage V. Nielsen, CNR Member representing Denmark, organized the Third AEB Nordic Breakfast Meeting.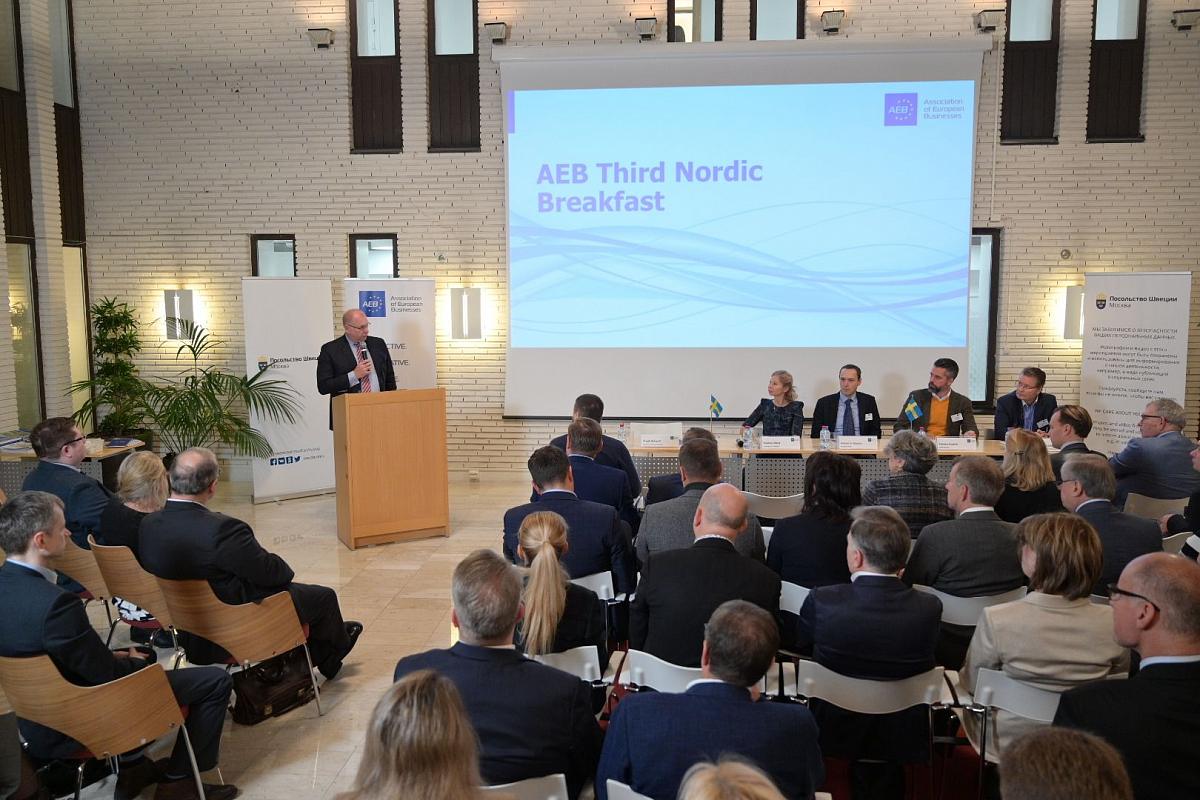 The First AEB Nordic Breakfast Meeting took place on 3 March, 2016, at the embassy of Denmark and the second Nordic Breakfast took place on October 4, 2017, at the Embassy of Finland.
The event was hosted by the Embassy of Sweden which was represented by H.E. Ambassador Malena Mård and supported by the Embassies of Denmark and Finland.
Frank Schauff moderated the Round Table discussion on Digitalization and innovation of business in Russia with the participation of 
Pontus Erntell, CEO, IKEA Russia
Mikhail A. Shapiro, Regional President and CEO Russia, Danfoss 
Petri Kujala, Managing Director, Fazer Bakery Business Area


The event was attended by over 60 top level representatives of Nordic companies.
The session was followed by networking.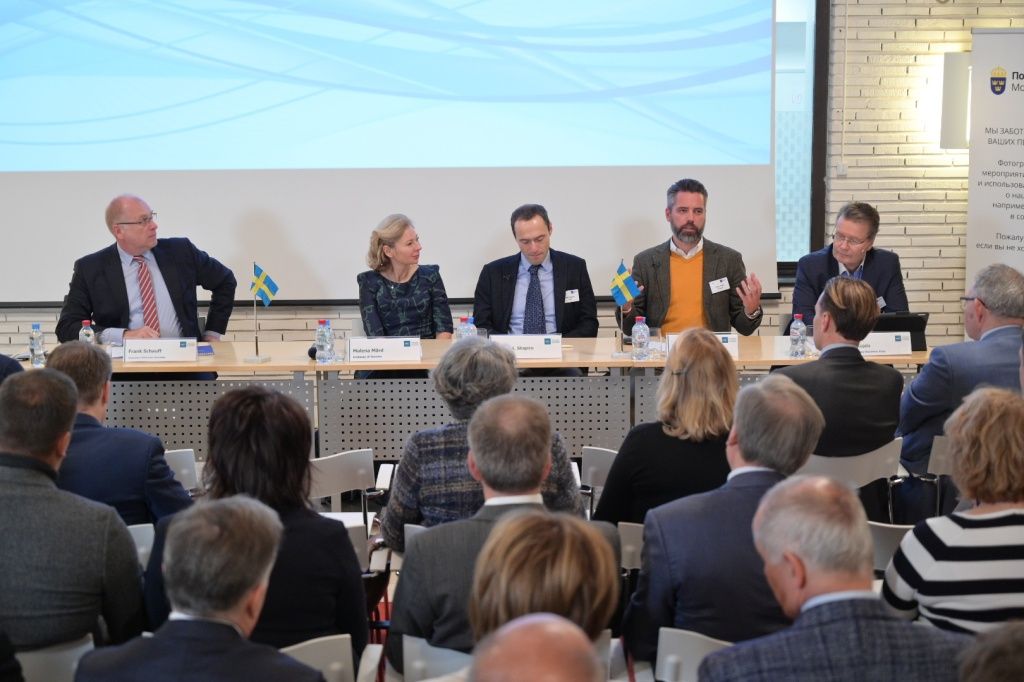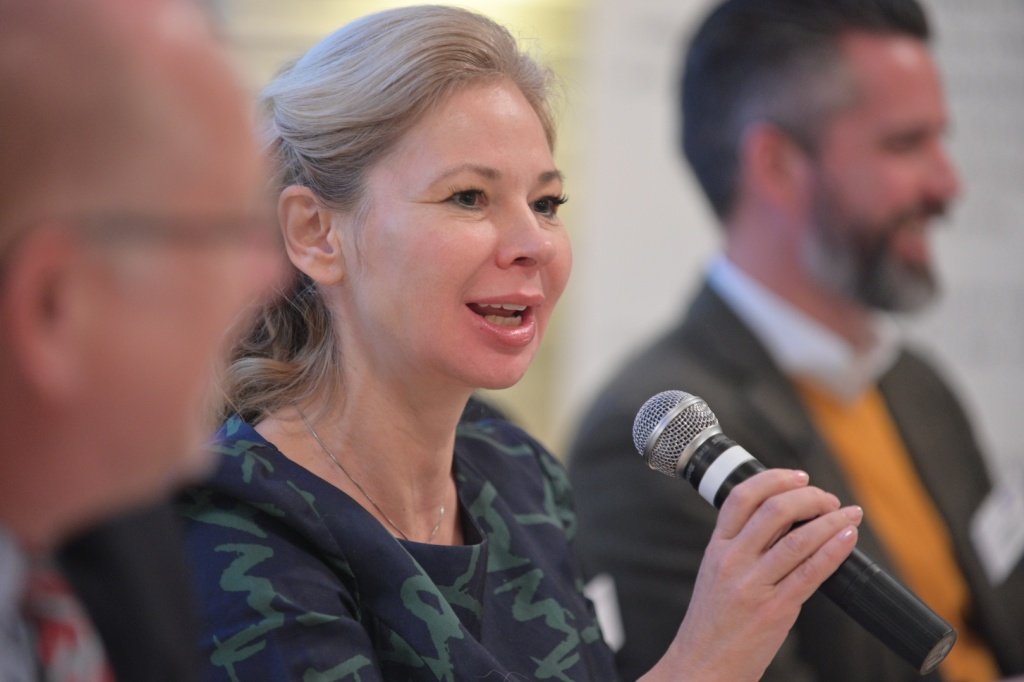 Photo L–R: 1) Frank Schauff, CEO, AEB; H.E. Ambassador Malena Mård; Mikhail A. Shapiro, Regional President and CEO Russia, Danfoss OOO; Pontus Erntell, CEO, IKEA Russia; Petri Kujala, Managing Director, Fazer Bakery Business Area 
2) H.E. Ambassador Malena Mård