28.03.2018
From 28 to 30 March, 2018,  the 4th International Automotive Forum in Tatarstan (TIAF 2018) is being held with the support of the brand Automechanika.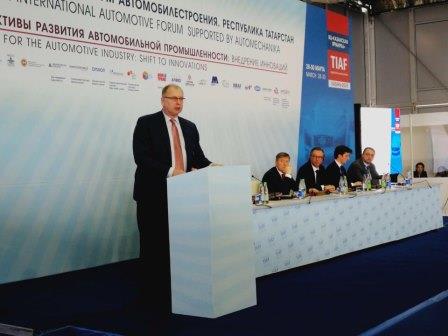 Еhe forum is the main event for the automotive components industry in the Volga region and includes an exhibition exposition achievements of car producers and suppliers of automotive components, business events and visiting production sites of the Republic of Tatarstan.

TIAF 2018 supported by Automechanika is one of the key points of the memorandum of understanding between the Ministry of Industry and Trade of the Republic of Tatarstan and the Association of European Businesses, and is aimed at increasing the localisation of automobile and auto-component manufacturing in the Republic of Tatarstan and Volga region.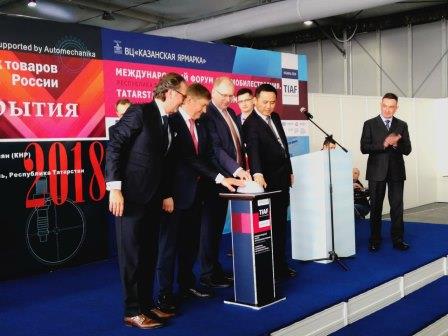 At TIAF—2018 the following events are taking place:

•
a conference on the outlook for the automotive industry, innovations in production, as well as localisation issues and procurement;
•
an exposition of automobile manufacturers and producers of spare parts and components;
•
B2B meetings with automakers;
•
a visit to production facilities.
In the opening remarks, Frank Schauff, CEO of the AEB, noted, that the forum would be a good platform for discussing the most important issues and establishing promising ties for all participants of the automotive market.