20.07.2021
On July 20, 2021, AEB CEO Tadzio Schilling participated in the event dedicated to the launch of Stellantis Group's projects: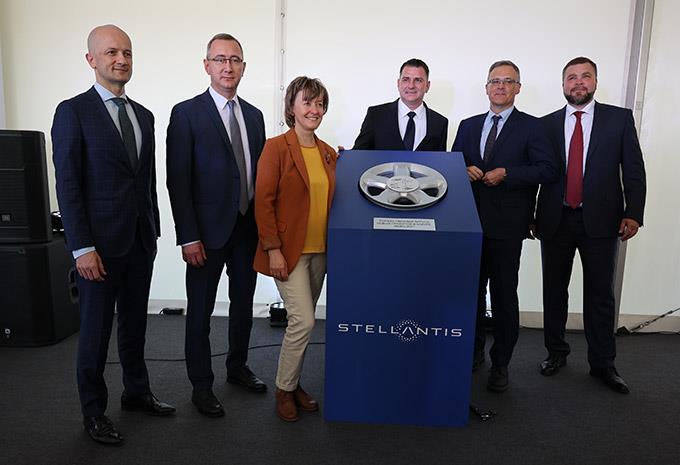 - launch of a new platform for the production of Peugeot, Citroën and Opel minivans and compact vans, as well as the serial assembly of export-oriented diesel engines;
 - creation of an export hub for car and engine supplies to Europe, Latin America and North Africa. The first deliveries will start as early as the second half of 2021;
 - By the end of 2022 the plant will start production of Scudo (Fiat Professional brand).
Tadzio Schilling, AEB CEO, Vladislav Shapsha, Governor of the Kaluga Region, Veronika Nikishina, General Director of the Russian Export Center, Emmanuel Quidet, President of the Franco-Russian Chamber of Commerce and Industry, Rafal Trojca, General Director of PSMA Rus LLC, Xavier Duchemin, Senior Vice President of Stellantis, Alexei Volodin, Managing Director of Peugeot, Citroёn, Opel Russia brands participated in the ceremony of signing the memorial wheel disc which marked the start of the export hub lauching.
Tadzio Schilling congratulated Stellantis on such significant achievements on behalf of the Association of European Businesses and wished the company further successful development. In addition, he separately noted that an effective system of financial support measures for investors in the form of tax benefits implemented in the Kaluga region stimulated the inflow of further investment in the expansion of production by existing enterprises. 
"As we can see, this also applies, to a large extent, to foreign car manufacturers that are increasing their presence in the region," concluded Tadzio Schilling.