30.03.2023
On March 30, 2023, the AEB Southern Regional Committee held an Annual General Meeting. The meeting was held in person at the office of the Southern Sales Directorate, a branch of KNAUF GYPSUM LLC.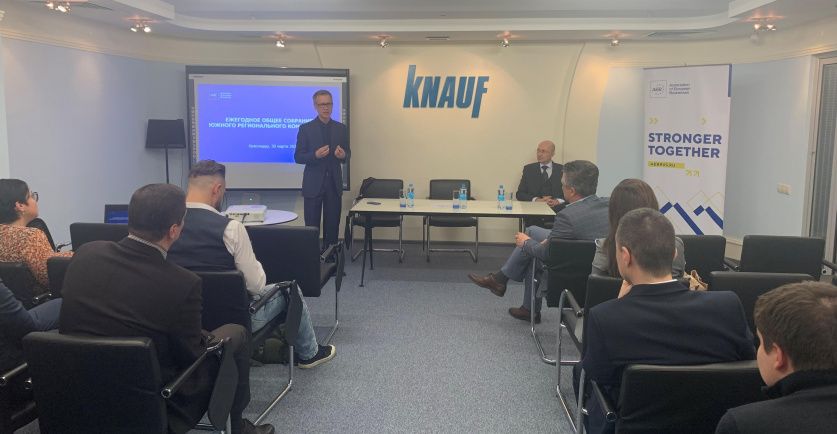 Chairman of the AEB Southern Regional Committee Oleg Zharko (Danone) summed up the results of the committee's activities in 2022 and spoke about the prospects for work in 2023.
AEB CEO Tadzio Schilling addressed the participants of the meeting. In his speech, he gave a brief overview of the activities of the Association in 2022 and introduced the main directions of its activities this year. Tadzio Schilling once again emphasized the role of the AEB Southern Regional Committee and wished all member companies further fruitful activities under the common motto "Stronger together!".
The AEB Southern Regional Committee was formed in 2003, and in 2023 the committee will celebrate its 20th anniversary. This year, the member companies of the committee will continue the implementation of the "Business Schools" project at leading universities in the South of Russia and the long-term program "Time for New Strategies", co-organized by the Public Chamber of the Krasnodar Region and the permanent information partner of the committee - the socio-political weekly "Yug Times".