07.10.2020
On October 06, 2020, the AEB presented the results of the 13th AEB Annual Survey «Strategies and Prospects for European Companies in Russia»,conducted by the International Institute of Marketing and Social Research GfK Rus.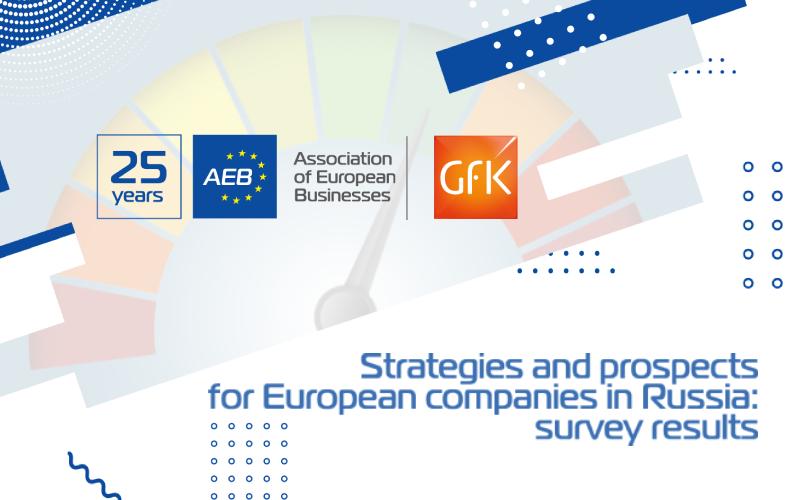 The event was moderated by Stuart Lawson, Member of the Board of the AEB; Senior Adviser, EY; Director, Skolkovo Ventures, with participation of Tadzio Schilling, AEB CEO.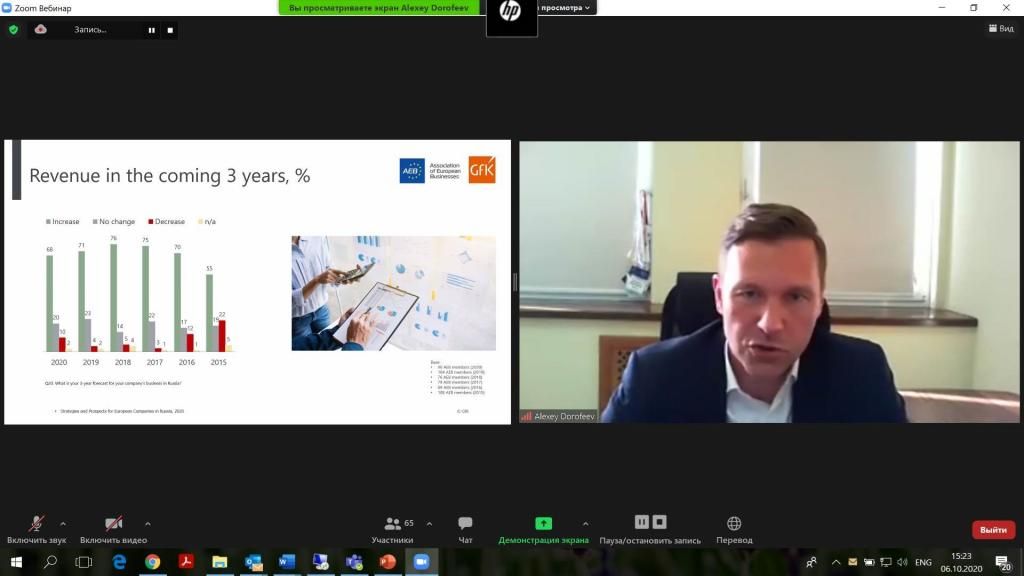 Alexey Dorofeev, Managing Director, GfK-Rus, presented the findings of the 13th AEB Annual Survey «Strategies and Prospects for European Companies in Russia» and AEB-GfK Barometer (which has become a traditional equitable indicator of the perception of the business environment). 
For several years, the Survey has been a highly valuable source of first-hand information. This year, the traditional Survey included questions about how the crisis caused by the Сovid-19 epidemic has affected the business environment. By answering the Survey, our members provided us with up-to-date data about the situation of European companies in Russia. 
Two-thirds of surveyed European companies in Russia have suffered from the coronavirus pandemic. Only one-fourth of them expect to recover the previous indicators before the end of 2020; the most of them will need a longer period.
"COVID-19 has forced most European companies to urgently review their investment portfolios, focusing on the digitalisation of processes. The subsequent business development strategy depends on the recovery dynamics of the Russian economy and the scope of restrictions which may be imposed in the event of a second wave of coronavirus", noted Tadzio Schilling.
However,"the AEB survey has showed that the Russian market remains attractive for European businesses, even under the current economic and political circumstances", commented Alexei Dorofeev, CEO of GfK Rus.