22.06.2023
The 17th AEB annual customs conference "Customs and Business: Developming Cooperation in New Realities" was held on June 22. 
As in previous years, the conference was devoted to the latest changes in the customs legislation of Russia and the EAEU and analysis of the current law enforcement practice.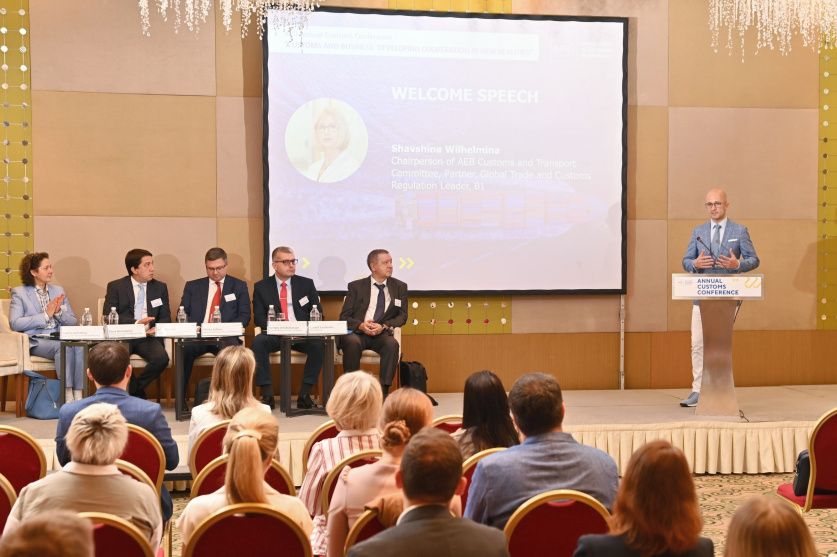 On the part of authorities the conference was attended by Sergey Amelianovich, First Deputy Head of the Chief Administration of the organization of customs clearance and customs control of the FCS of Russia, Leonid Lozbenko, Chairman of the Public Council of the Federal Customs Service of Russia, as well as representatives of the Ministry of Finance, Ministry of Industry and Trade, Ministry of Economic Development of Russia.
The FCS reported on its work on the development of logistical bottlenecks, in particular the modernization of the «Verkhniy Lars" international border crossing point, the digitalization of the FCS and current customs legislation issues. The Ministry of Finance reported on the work on inter-agency harmonization of the EEU Customs Code and future changes related to it. The Ministry of Economic Development provided information on the mechanisms for creating a favorable business climate in the FEA and invited representatives of the business community to participate in this work. The Ministry of Industry and Trade reported on a change in the approach to the list of goods allowed for parallel imports.
Also participants discussed current issues of customs administration, the initiative to decriminalize customs offenses, parallel imports as well as judicial practice in customs disputes.