24.01.2019
On 24 January, 2019, the Association of European Businesses held its Annual Strategy Meeting 2019, where Board members, CNR representatives, the Committee Chairs, guests of honour, the AEB CEO and the staff met at the Hotel Hilton Moscow Leningradskaya to discuss the results of 2018 and define the committees' main targets and initiatives for 2019.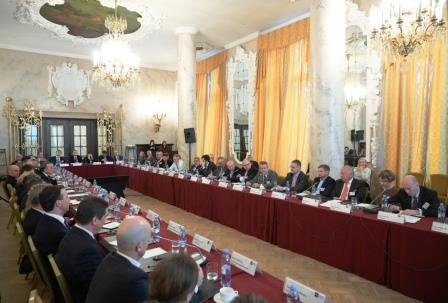 Chairman of AEB Board Johan Vanderplaetse made a review of the AEB strategic development and perspectives for the future. 
H.E. Markus Ederer, EU Ambassador to the Russian Federation, spoke about the current EU-Russia relations.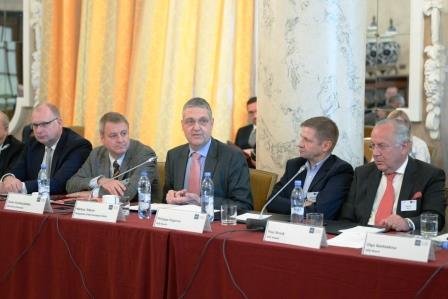 AEB CEO Frank Schauff made the AEB operational report and a short introduction into the Strategy Discussion 2019.
Alexander Demidov, Managing Director, GfK-Rus, presented the AEB-GfK Annual Survey.
The participants of the meeting took part in the parallel sessions on four strategic topics:
1.
Localization, export from Russia and instruments for support (SPIC etc.)
2.
Events at the federal and the regional levels 
3.
Digital Economy: consequences for businesses 
4.
Environmental policy: opportunities and risks for European companies (waste management, energy efficiency, climate policy) 
The moderators summarized the results of the discussions and Philippe Pegorier, Deputy Chairman of the Board, moderated the general discussion on the AEB strategic agenda.
More photos are available 
HERE