06.07.2022
On July 6, 2022 the AEB Taxation Committee held its traditional mid-year conference. After two years of online events the conference got back to its traditional offline format. The event was attended by over 70 participants and highlighted recent and upcoming amendments to the Russian taxation legislation aimed at supporting business in crisis conditions.
Alexey Sazanov, State Secretary - Deputy Minister of Finance was the event's distinguished guests.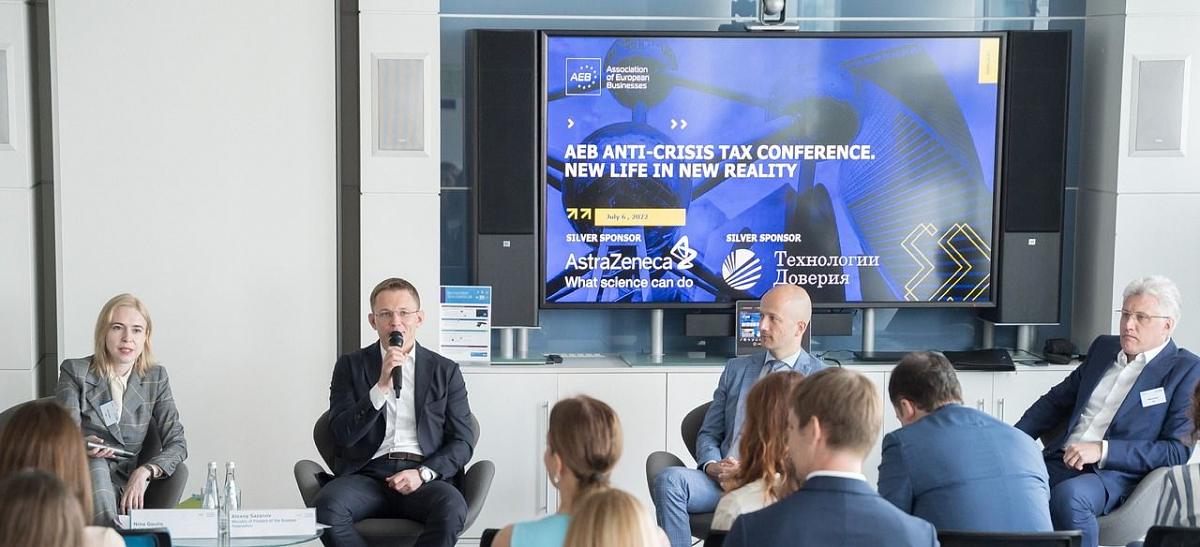 The meeting was opened by 
Tadzio Schilling
, AEB CEO and moderated by 
Nina Goulis
, the AEB Taxation Committee Chairperson, Kept and 
Ksenia Litvinova
, the AEB Taxation Committee Deputy Chair, Pepeliaev Group.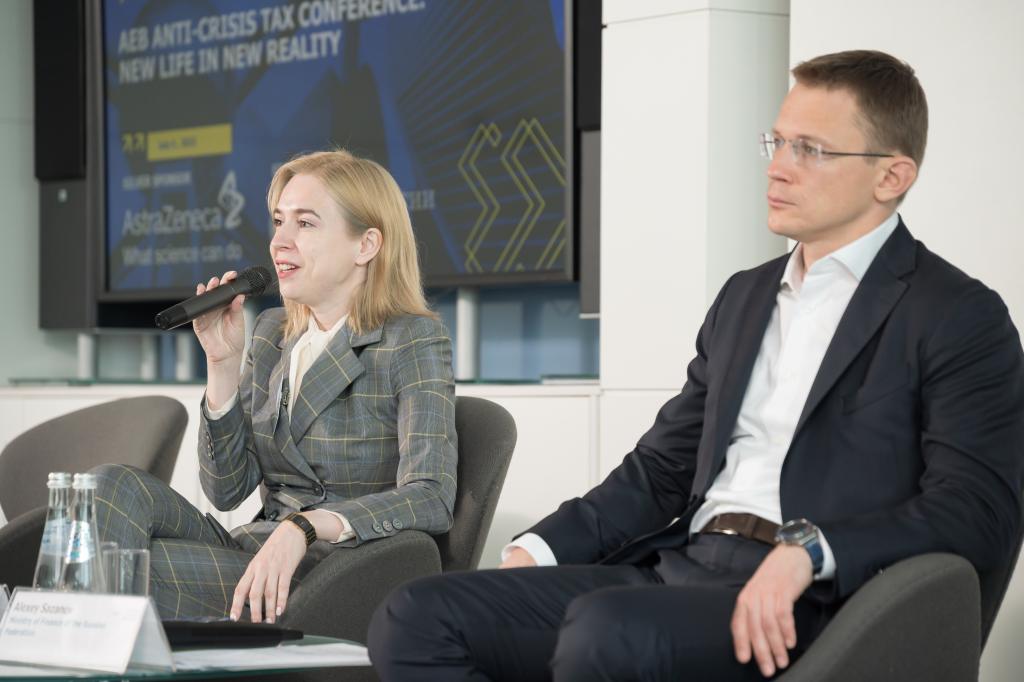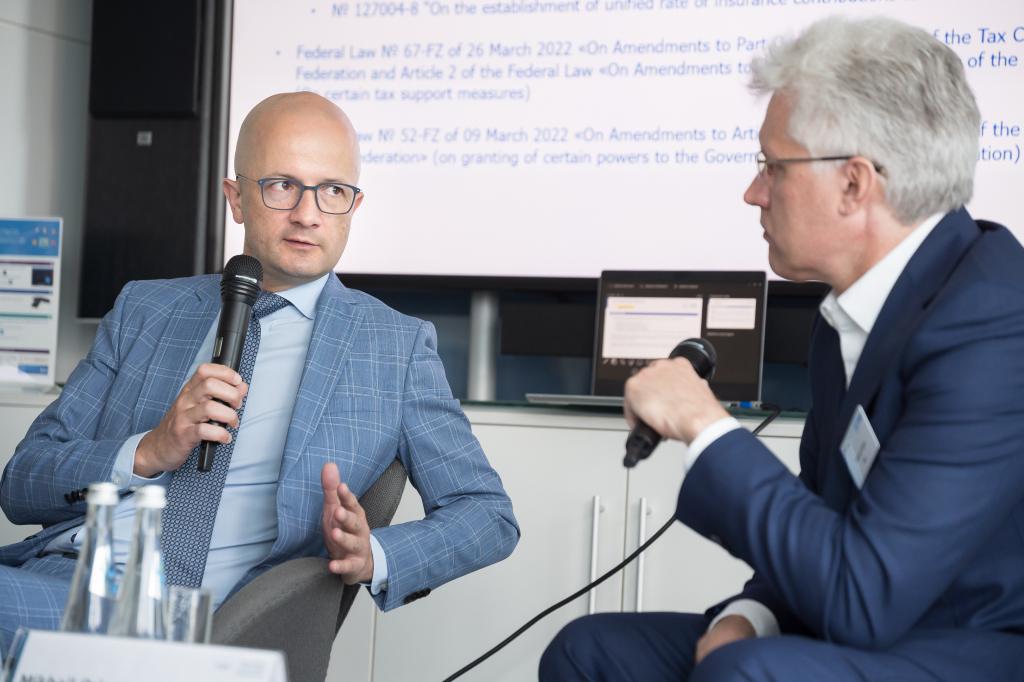 Alexey Sazanov spoke about the main changes in tax legislation in 2022. The Deputy Minister highlighted the support of companies, saturation of the market with goods, stimulating demand and strengthening investment mechanisms as priorities. Alexey Sazonov invited the AEB and business representatives to make their proposals on possible improvements to the bills that will be considered by the State Duma during the autumn session.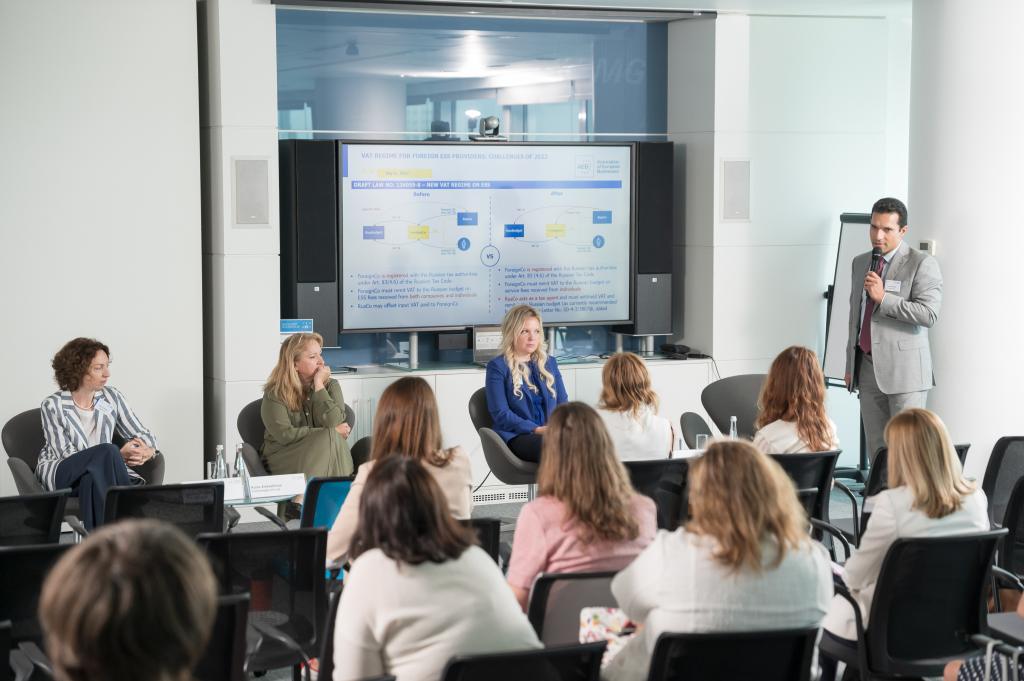 The event provided an excellent platform for discussion and exchange of expertise by professionals. The agenda included issues related to tax control and tax administration, VAT issues, limitations on currency operations, criminal liability, tax aspects of intragroup anti-crisis financing and others. 
Experts at the event were: Mikhail Orlov, Kept, Maria Kabanova, SEAMLESS Legal, Andrey Grachev, Birch Legal, Vasily Ermolin, ADVANT Beiten, Alexander Erasov, Mef, Raisa Alexakhina, Technologies of Trust, Inna Elisanova, B1, Arseniy Seidov, Baker McKenzie.
AEB ANTI-CRISIS TAX CONFERENCE. NEW LIFE IN NEW REALITY.pdf

View/Open