07.09.2021
On September 7, 2021, the annual international commercial vehicles exhibition COMTRANS 2021 started at Crocus Expo.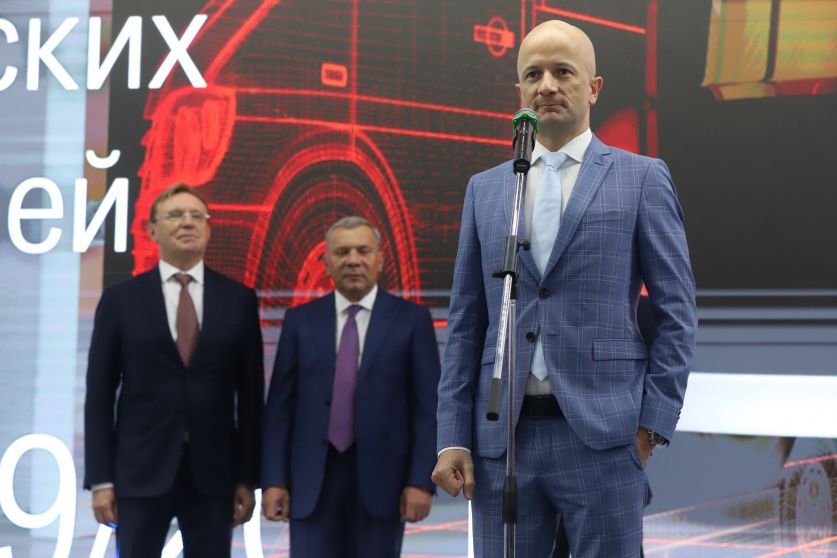 The program of business events at COMTRANS Arena was opened by the ceremony of awarding the winners of the Grand-Prix "Za Rulem" in the field of commercial venicles.
It was followed by the Strategic panel session, "Market of commercial vehicles: impact of the coronavirus pandemic - points of growth" moderated by Tadzio Schilling, AEB CEO.
The session participants discussed the current situation on the commercial vehicles market, the market development forecasts, the prospects of implementing innovative solutions in Russia, the role of connected transport and innovative transport solutions in the national project to develop the country's infrastructure, as well as support measures for innovative transport.
During the session the following speakers shared their visions of the future development of the commercial transport market: Mikhail Favorov, Technical Director, "Bol'shaya Troika"; Jan Eichinger, General Manager, MAN Truck & Bus Rus, Chairman of AEB Commercial Vehicle Committee; Rustam Shamsutdinov, Deputy General Director, Procurement, KAMAZ, Eldar Aminov, Product Policy Director, KAMAZ, Vadim Sorokin, President, GAZ Group; Fabrice Gorlier, CEO, ASUZU RUS; Valery Ivankovich, CEO, MAZ.