03.09.2019
On 3 September the AEB held a business event containing a panel discussion and several sessions in the framework of ComTrans Arena.
ComTrans Arena is a specially arranged zone where leading automotive and transport industry experts, top executives of Russian and international manufacturers, representatives of the Russian federal ministries, regulatory bodies and industry associations, the Moscow city government can meet, share their experience and exchange opinions on most burning topics.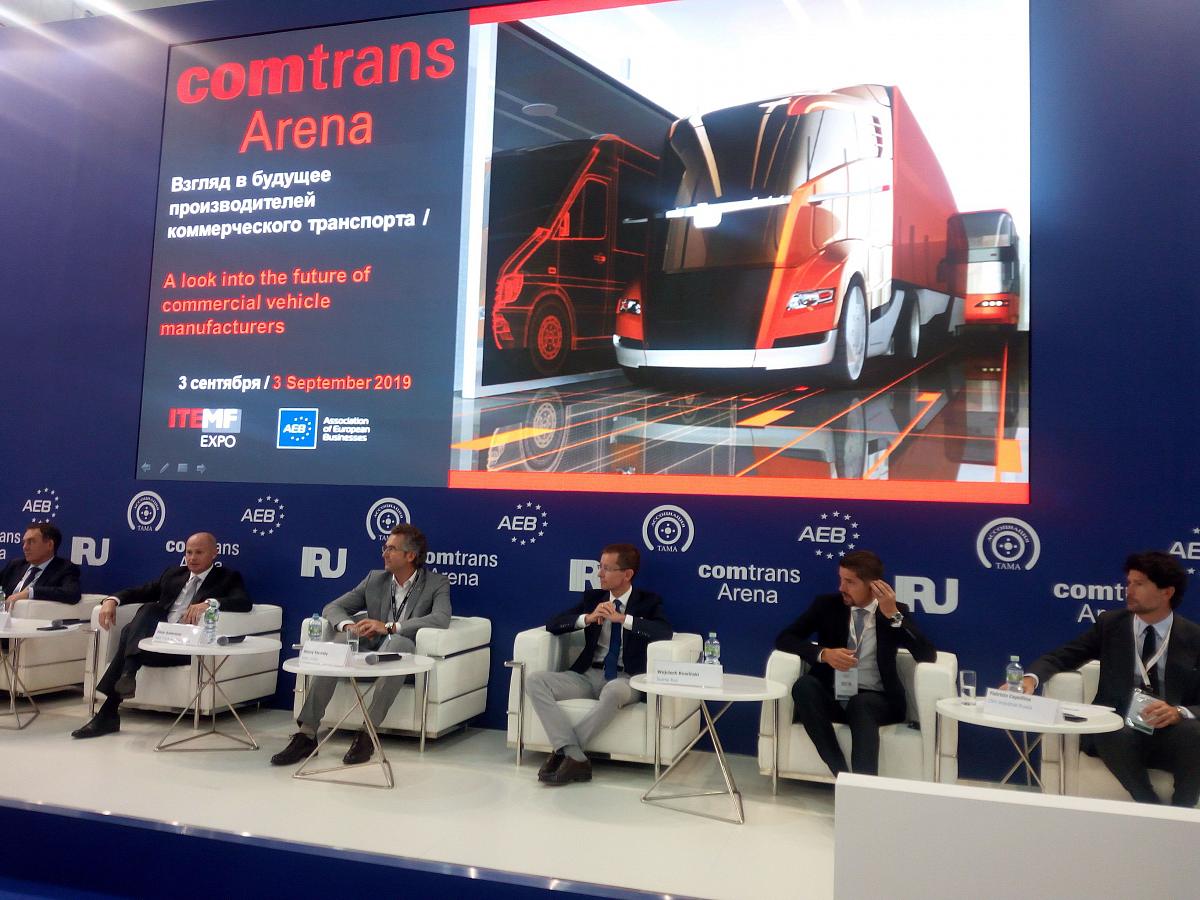 The business programme started from the 19th Annual Award Ceremony "The Best Commercial Vehicle in Russia". 
The Ceremony was followed by a lively panel discussion "A look into the future of commercial vehicle manufacturers" with patricipation of A. Solntsev (moderator, founder of the Award "The Best Commercial Vehicle in Russia", ComTrans magazine), I. Gumerov (KAMAZ), P. Andersson (Chairman, AEB Commercial Vehicles Committee, MAN TRUCK AND BUS RUSSIA, ), S. Yavorsky (VOLVO VOSTOK), W. Rowiński (SCANIA RUS), A. Deuschle (DAIMLER KAMAZ RUS), F. Cepollina (CNH INDUSTRIAL RUSSIA) – see the main photo.  
Among the topics discussed were the current situation in the commercial vehicle market; market forecasts in light of the conclusion of Special Investment Contracts (SPIC); prospects of implementation of innovative solutions/products in Russia: alternative energy sources, autonomous driving; the role of connected transport and innovative transport solutions in the national project for the development of the country's infrastructure; measures to support innovative transport and transport solutions.
Further sessions moderated by S. Udalov (Autostat) and A. Gurko (Autonet, GLONASS) were devoted to the market development forecast and view of consumers on innovative solutions and their practical implementation.
Please see the detailed programme 
HERE
.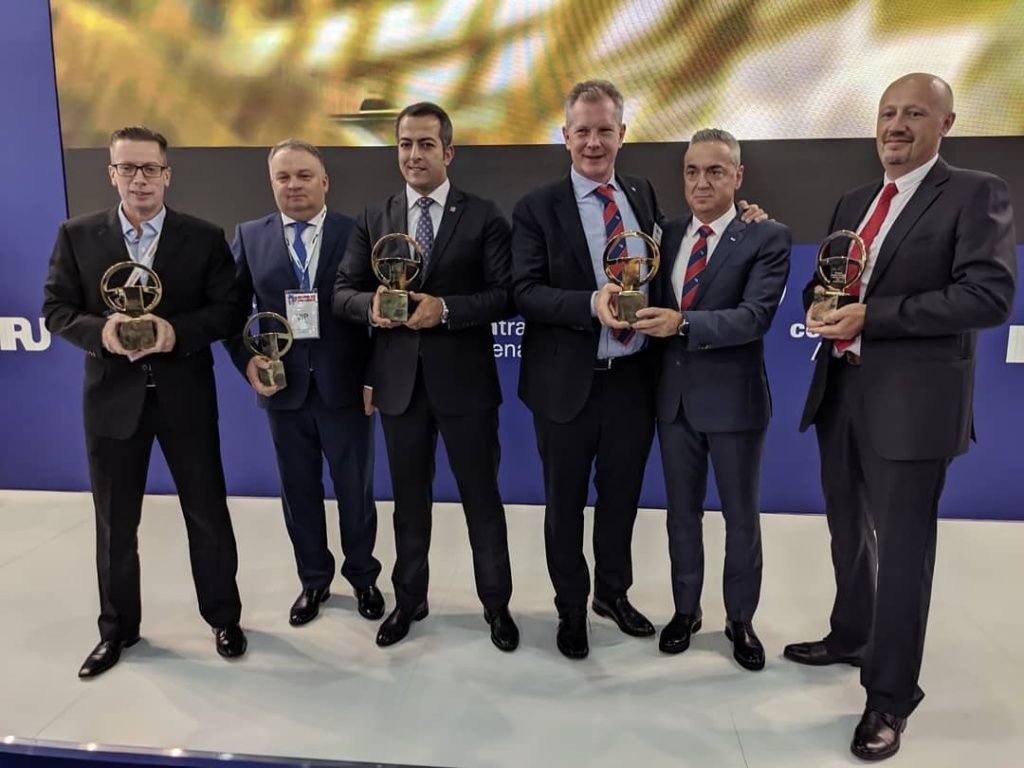 Photo by Messe Frankfurt Rus: winners of the Award Ceremony