03.09.2019
On 3 September, the conference "A Common Economic Space from the Atlantic to the Pacific: The Greater Eurasian Partnership" with participation of Frank Schauff, AEB CEO, took place in the framework of the Eastern Economic Forum in Vladivostok.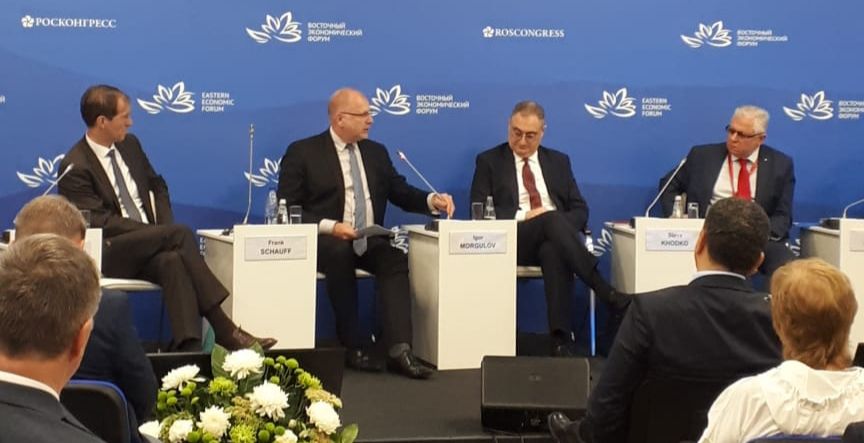 In his speech,
Dr. Schauff
mentioned that the Association of European Businesses has for many years been engaged in a fruitful dialogue with the EAEU leadership on such important topics important topics for its Members such as IPR issues (more particularly parallel imports); technical regulations in road safety or chemicals to name but a few; customs procedures, etc.
He also added that AEB representatives are members of working groups to discuss and implement common customs procedures throughout the EAEU.
The AEB CEO stressed that despite the current economic and financial restrictive measures and tense political context faced by European investors, the AEB members strongly believe in the economic potential of the Greater Eurasia and will further advocate business dialogue to overcome barriers to trade and investments.
On
4 September
,
Frank Schauff
and
Mikhail Akim
, Chairman of the AEB Working Group on Modernization and Innovations, will participate in the business dialogue "European Manufacturing and Digital Technologies for Sustainable Development of the Far East: New Opportunities for International Technological Cooperation in the Russian Far East".