04.09.2021
On September 4, AEB CEO Tadzio Schilling spoke at the panel session "The Value and Values of the Greater Eurasian Partnership" at the ЕEF 2021.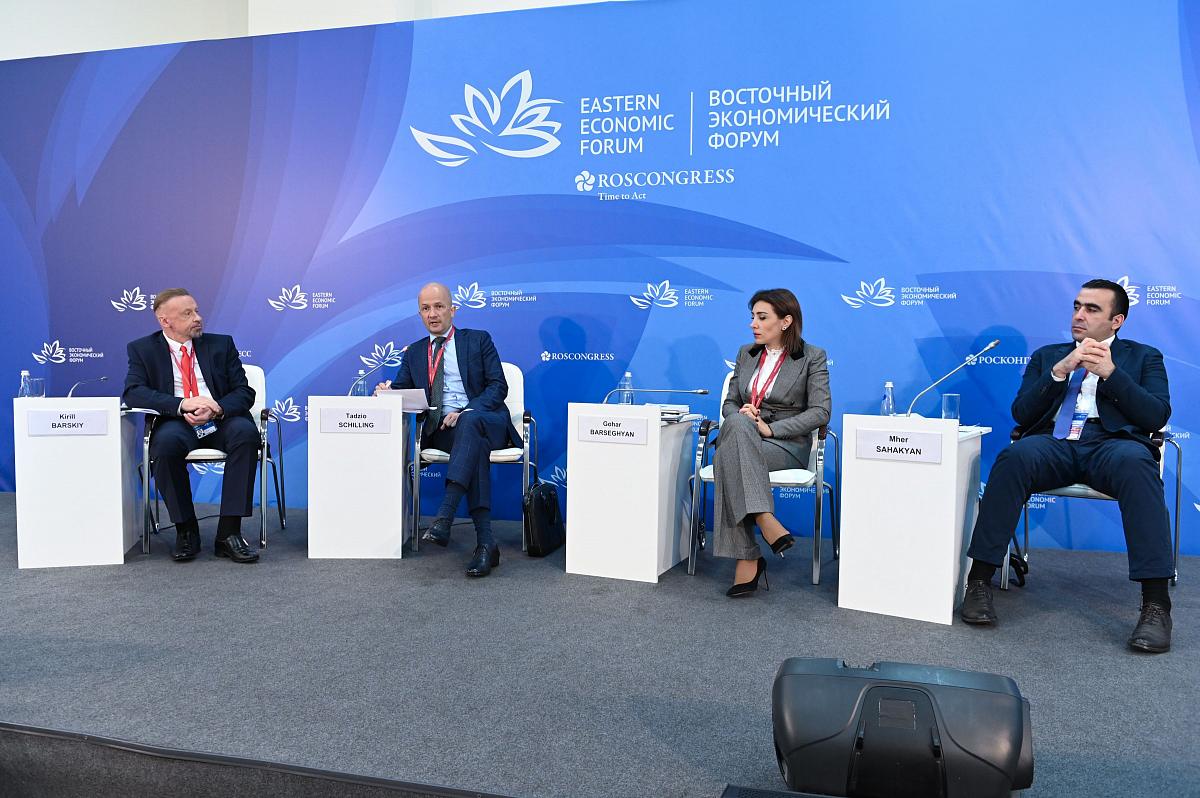 The session participants discussed the prospects of creating the Greater Eurasian Partnership, the direction in which trade liberalization processes in Eurasia will develop, whether it is possible to create a continental free trade area and how can business gain from such a partnership.
As Tadzio Schilling said in his speech, European business intends to expand its participation in projects in the Eurasian Economic Union (EEU).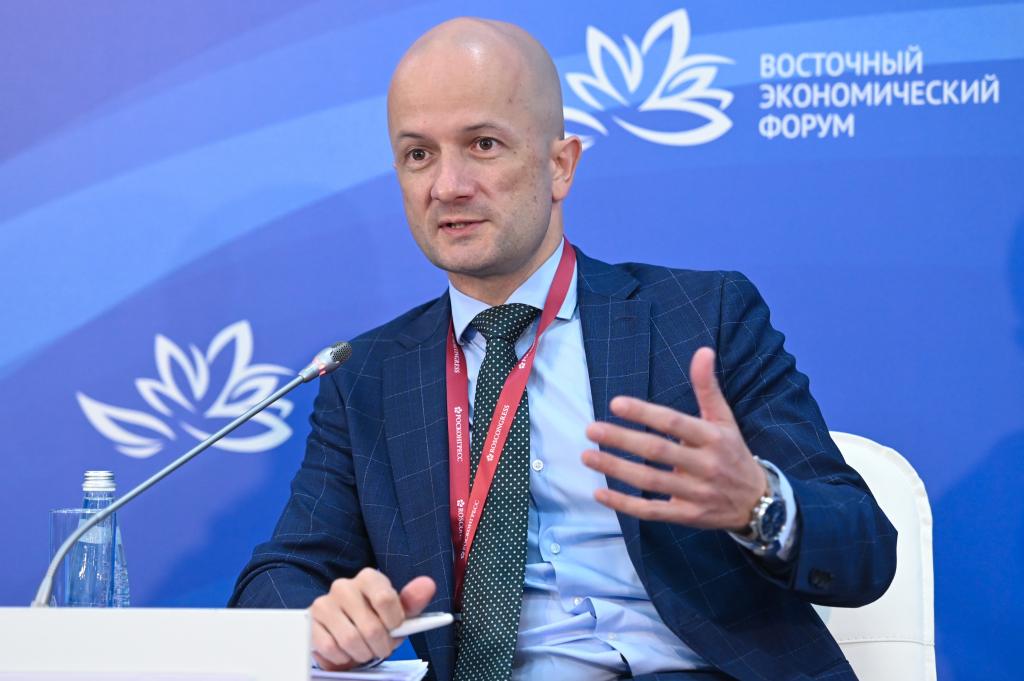 He noted that there is a number of infrastructure, economic and business projects in the Greater Eurasian Partnership area, which are implemented with the participation of European businesses.
He also added that since the beginning of 2021 there has been an increase in imports from the EAEU to the EU, as well as an increase in exports from the EU to the member states of the Eurasian Economic Union.
Photos (c) Roscongress