04.06.2021
On June 4, 2021 AEB CEO Tadzio Schilling met with Director General of the Russian Energy Agency (REA) Alexei Kulapin on the sidelines of SPIEF 2021.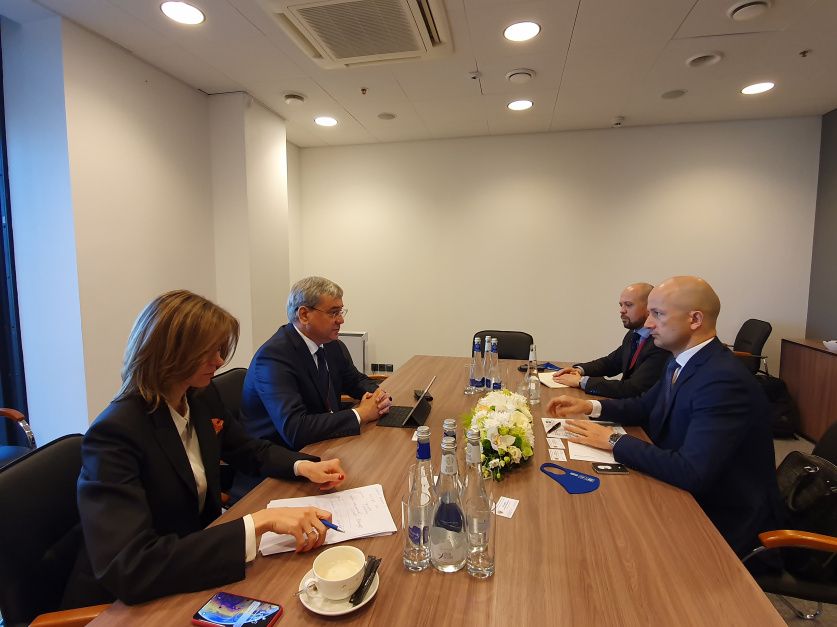 The purpose of the meeting was to exchange information on the activities of the AEB and REA on decarbonization, climate change, development of green projects, as well as to discuss opportunities for further cooperation, including within the framework of the Russian Energy Week business program.
Tadzio Schilling pointed out that sustainable development issues are a field for maintaining and developing cooperation between Russia and the EU in the context of political tension and sanctions pressure. The common challenges of climate change and the need to transform the energy sector and the economy as a whole open niches for new joint projects.
During the meeting, Mr. Kulapin reported on the plans of the REN to become one of the verifiers for the fuel and energy complex in the field of greenhouse gas emissions control.
Tadzio Schilling also voiced the AEB's position on cross-border carbon regulation, emphasizing that the main goal is to promote a global "green agenda" and the search for a mutual compromise. 
During the meeting the parties also discussed the ESG agenda of international companies and its role in enhancing the investment attractiveness of business.