27.11.2020
On 27 November 2020, the VII Moscow International Financial and Economic Forum "BIG EURASIA IN SEARCH OF NEW FORMATS AND COOPERATION DIRECTIONS" was held in Moscow with the participation of AEB CEO Tadzio Schilling.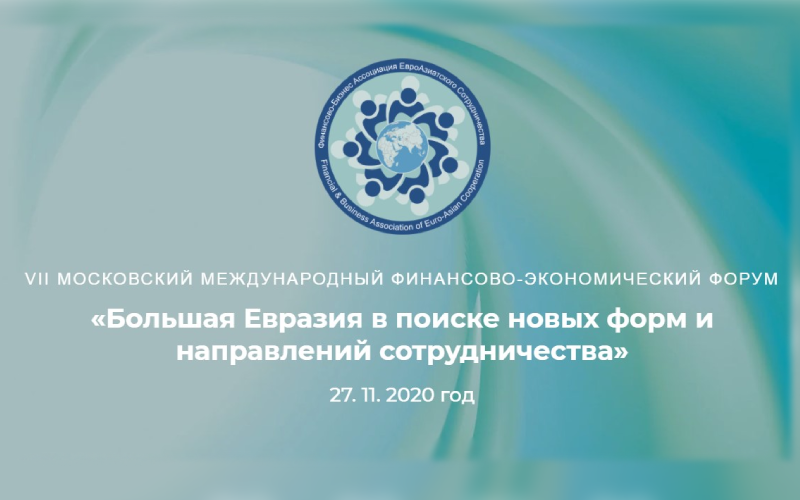 Alexander Murychev, Chairman of the Board of the EAS FBA, Executive Vice-President of the Russian Union of Industrialists and Entrepreneurs, addressed the participants with an opening speech. The moderator of the panel session was Alexey Gromyko, Director of the Institute of Europe RAS, Corresponding Member of RAS, Professor of RAS.
In his speech, Tadzio Schilling said that at the moment the interaction between the European and Eurasian Union countries, despite its importance, is complicated by the EU sanctions against certain parts of the EAEC, but close economic cooperation between the European and Eurasian Union countries can restore the crisis of confidence and overcome current barriers between East and West.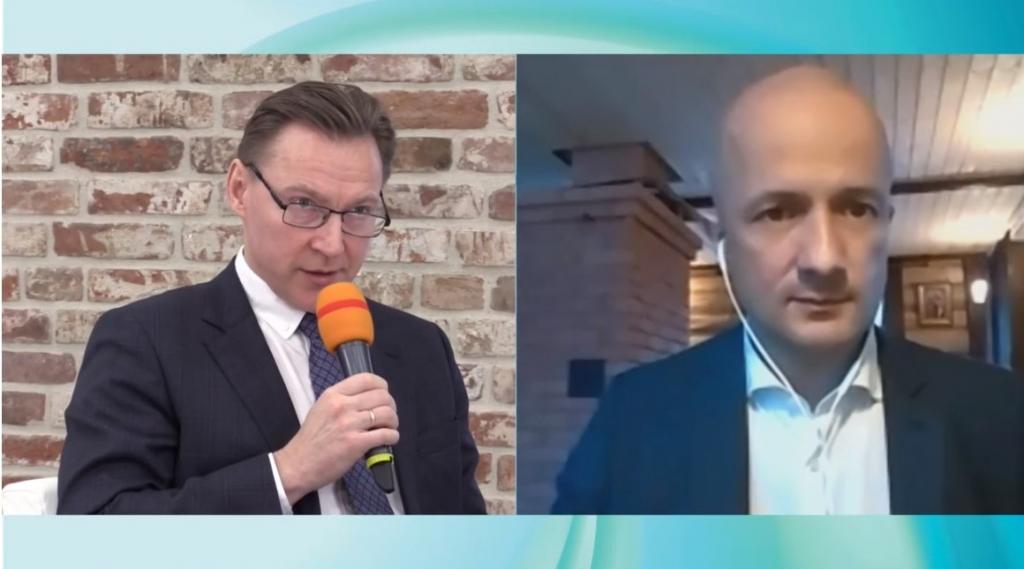 In addition, Tadzio Schilling mentioned 5 key areas where further cooperation can be developed:
 - Arctic and the Northen Dimension;
 - digital technologies;
 - transport;
 - simplification of customs procedures;
 - green economy.
Presentations were also made at the forum by Timur Zhaksylykov, Chairman of the Supervisory Board of the EAS FBA, Member of the Board (Minister) of the Eurasian Economic Commission on Economy and Financial Policy (EEC); Alexander Shokhin, President of the RSPP, Michael Harms, Executive Director of the Eastern Committee of the German Economy, and others.
The first six forums brought together over 1200 representatives of business communities from 39 countries of Europe, Asia and Africa. Traditionally, the largest delegations were Armenia, Bosnia and Herzegovina, Bulgaria, China, France, Germany, India, Italy, Kazakhstan, Kyrgyzstan, Korea, Romania, Russia, Serbia, Montenegro, Uzbekistan.