10.09.2021
On September 9-10, the Moscow State Institute of International Relations (MGIMO) hosts the Fourth Stolypin Forum Post-COVID Syndrome - Rethinking the Economy.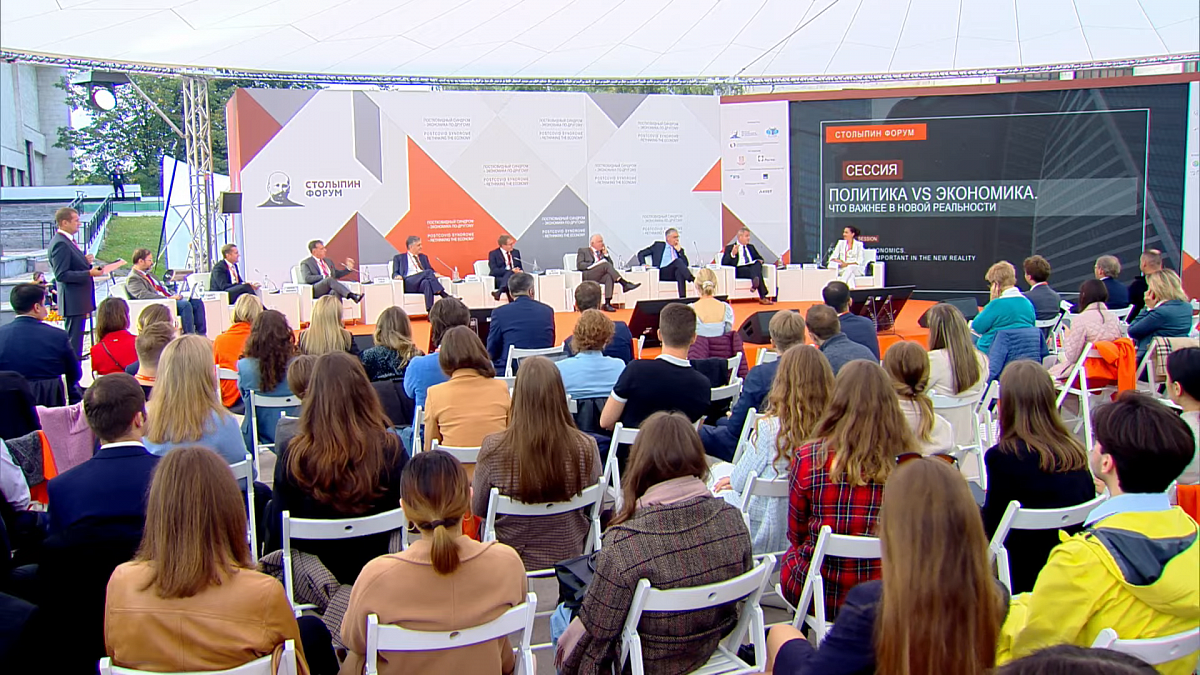 This year's business program is dedicated to analyzing changes in the global and Russian economy in the post-crisis era, working out effective mechanisms to bring the Russian economy out of crisis and further steps for its development.
On September 10 the Chairman of the AEB Board Johan Vanderlaetse addressed the panel session "Politics VS Economics. What is More Important in the New Reality", moderated by Artem Malgin, Vice-Rector for General Affairs at MGIMO.
In his speech, Johan Vanderplaetse spoke about successful as well as negative examples of the influence of politics on global business, which today is reflected by the technological gap between East and West, as well as by the sanctions policy that has a negative impact on the global business climate.
It is especially important that development and progress is only possible in an open economy, said Mr. Vanderplaetse. 
In particular, the Chairman of the AEB Board highlighted the case of Huawei, which faced large-scale restrictions in the EU and the USA, and, with regard to Russia, the "second one out" rule, according to which a customer must reject bids with an offer of imported radio electronics if there are at least two bids with offers of similar Russia or EAEU-made products.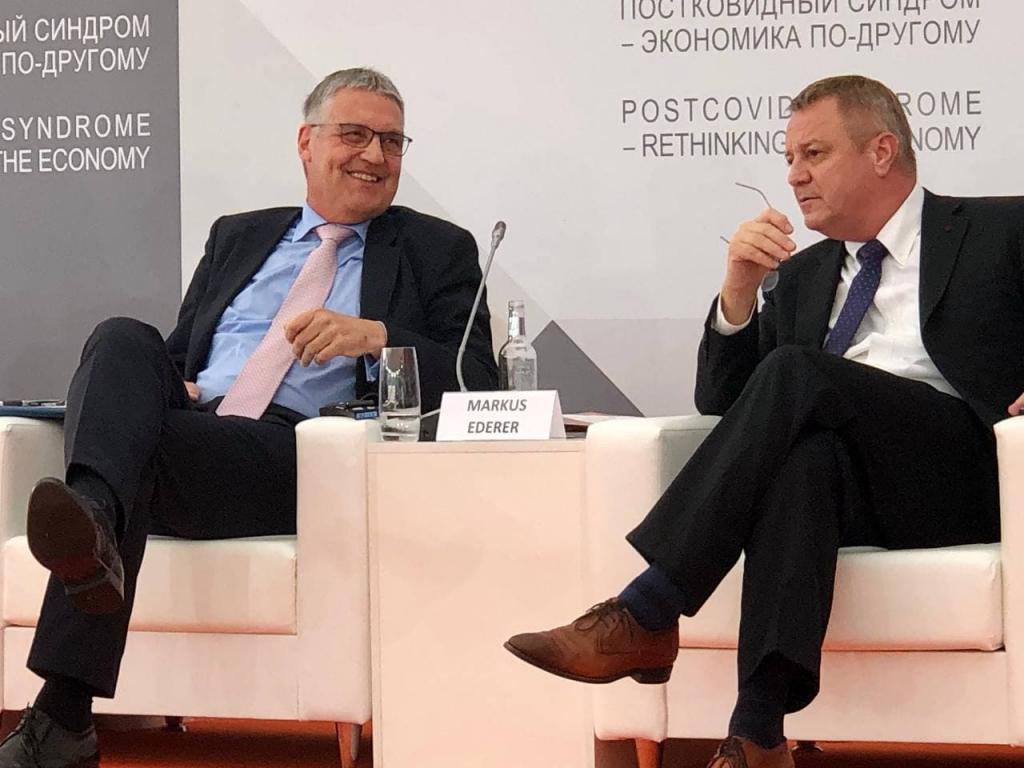 In conclusion, Johan Vanderplaete expressed his hope that "the pandemic opened our eyes that only true global collaboration we can deal with global challenges. And at the AEB we therefore very much welcome the intention to collaborate around climate change and green technologies as necessary step." 
He also noted that "AEB plea to stop using sanctions and threat of sanctions as a policy tool, because they are not effective and hurt all of us eventually. We hope for a normalization of relations and a return of true diplomacy and strengthening of international institutions like the WTO to resolve economic or trade disputes".