24.11.2017
On November 24, 2017 the AEB Customs and Transport Committee (AEB CTC) experts have met with the customs attachés of the European Union member states, which was organized by the Embassy of the Republic of Lithuania.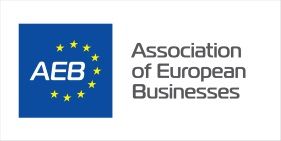 The co-chairperson of the Committee, Sergei Gusev (Electrolux) informed representatives of European countries about the latest changes in the customs legislation, making a separate emphasis on the initiatives of the Federal Customs Service of Russia to improve customs administration. 
The co-chairperson of the Committee, Wilhelmina Shavshina (DLA Piper), presented  the Charter of good faith foreign trade participants including  the main idea, principles and goals for increasing the level of interaction with participants of foreign economic activity .
The expert of the Committee, Marina Lyakisheva (SV-Transexpo LLC), informed about the priorities, goals, objectives and main directions of the Comprehensive Development Program of the FCS of Russia for the period until 2020.
During the meeting, the factors of the strengthening of the Russian Federation's position in the Doing Business ranking in "International Trade" section, as well as on the prospects for the entry into force of the Customs Code of the Eurasian Economic Union and the new version of the Federal Law "On Customs Regulation" were discussed at the meeting.
Participants of the event confirmed their interest to hold such meetings on a regular basis.