23.10.2019
On October 23, 2019, the AEB Customs and Transport Committee experts met with the delegation of DG TAXUD of the European Commission, that visited Moscow to attend the International Customs Forum.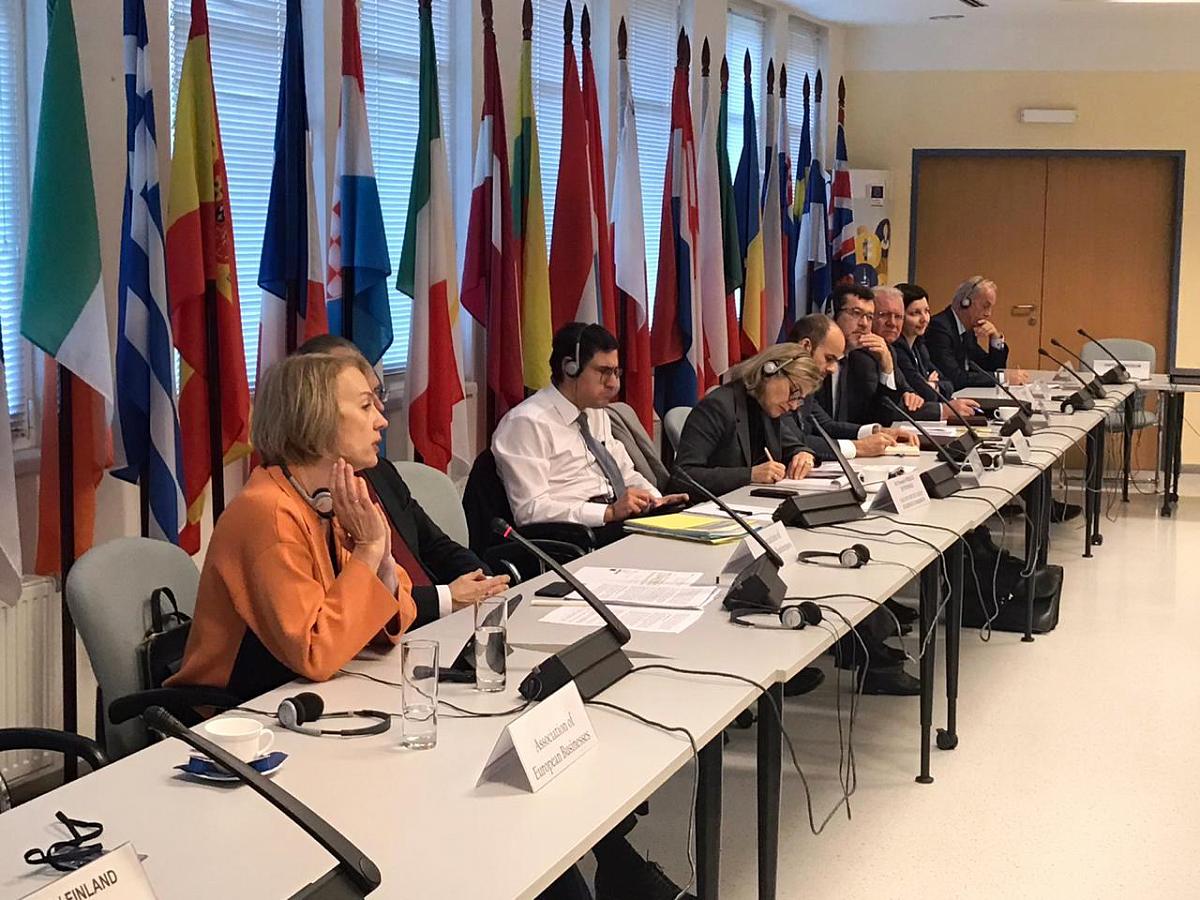 Mrs Sabine Henzler, director for international and general affairs, and Mr Fernando Perreau de Pinninck, head of unit for trade facilitation, rules of origin and international coordination provided information on the latest state of play in EU-RUS relations/dialogue in customs matters, EU-EAEU contacts, planned activities. 
Dmitry Cheltsov presented the latest information on electronic seals while transit on the territory of the Eurasian Economic Union. Marina Lyakisheva made a presentation on track and trace system in EAEU both documentary and physical ( КИЗы).