14.02.2020
On February 14, 2020, the AEB-EEC delegation met with the representatives of the Ministry of Finance of Austria, headed by Harald Waiglein, Director General for Economic and Finance, Chairperson of EFSF BoD.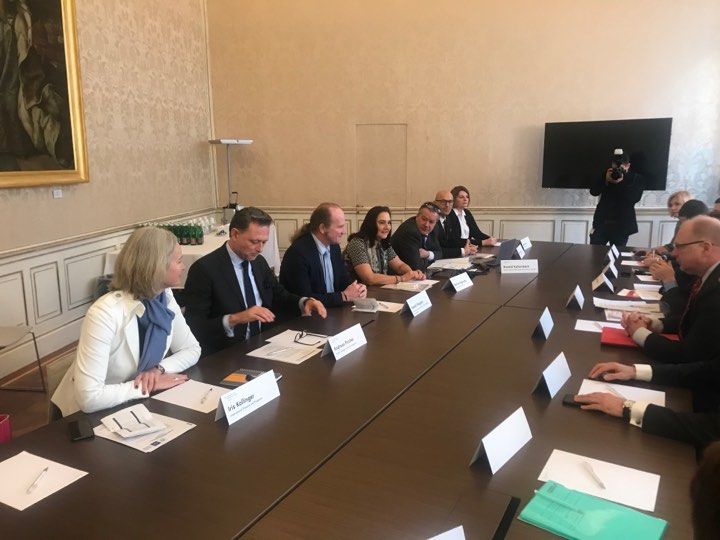 Frank Schauff told about the current AEB activities in the field of business environment imrovement. 
Nurlan Akmatov, Eurasian Economic Union Minister (Member of Board) for Customs Cooperation, talked about the strategic activities of the EAEU,its trade and customs issues.
The participants of the meeting discussed a wide range of issues, regarding the prospects for futher cooperations and the ways to break down the existing barriers to trade and customs.