20.01.2022
On January 20, the briefing with Pavel Zavalny, the Chairman of the Russian State Duma Committee on Energy was held in AEB high-tech conference centre.
It was the first meeting of the AEB Energy Committee in 2022. The AEB CEO Tadzio Schilling opened event with a welcoming speech.
Representatives of the European companies of the AEB Energy Committee and Pavel Zavalny discussed a wide range of issues within the framework of the Russian-European energy partnership, and also identified the promising agenda to realize in forthcoming years.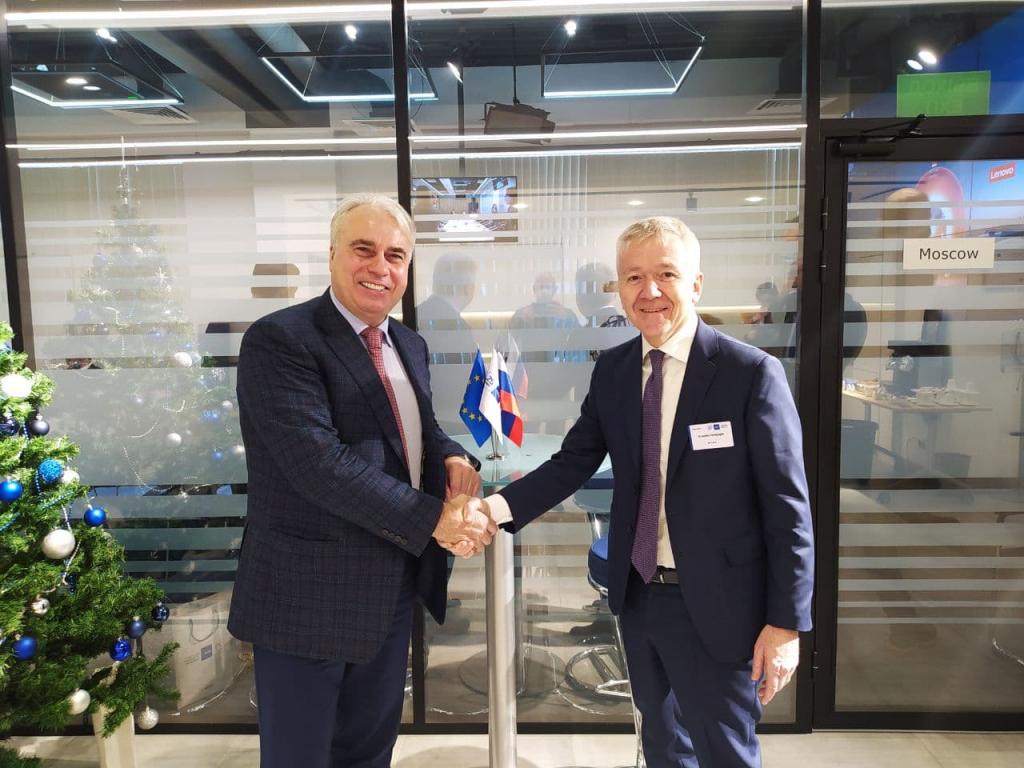 Pavel Zavalny thanked Ernesto Ferlenghi, Member of the Board, Chairman of the AEB Energy Committee, for his active participation in strengthening and developing cooperation between Europe and Russia in the energy sector and noted his great contribution to promoting a fruitful dialogue between the energy committees of the AEB and the State Duma of the Russian Federation.
Representatives of the AEB Coordinating Committee "Green Initiative" also took part in the meeting.