18.02.2021
On February 16, 2021 the AEB held a traditional annual meeting with the Chairman of the State Duma's Committee for Energy Pavel Zavalny.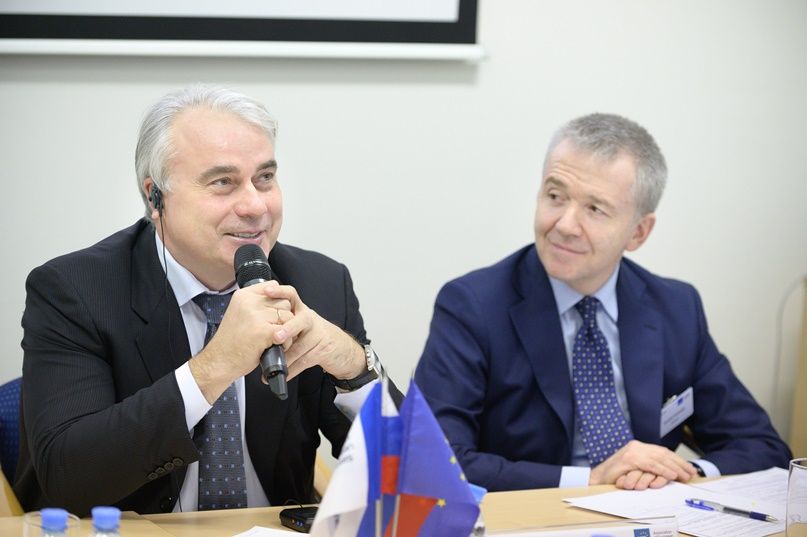 The AEB was represented by the CEO Tadzio Schilling, Member of the Board and Chairman of the AEB Energy Committee Ernesto Ferlenghi and members of the AEB Energy Committee.
During the meeting the participants exchanged their opinions on the effect of the COVID-19 pandemic, the oil crisis of Spring 2020 and tensions in the international politics on the EU-Russia economic relations and the energy sector. AEB members welcomed Mr. Zavalny's affirmation that the European business is Russia's strategic partner that makes an important contribution to the Russian economy and to the development of the energy industry. 
A considerable part of the meeting was dedicated to discussion on decarbonization, energy efficiency and climate change issues. Mr. Zavalny voiced his opinion that the prospective EU carbon border adjustment mechanism should not be considered as a counter-Russia measure. Rather, it represents an economic incentive for further technological transformation and the requirements applied to all market players including European companies. Mr. Zavalny also commented on the Russian government's initiatives to adapt to the global challenges and to benefit from new opportunities emerging in the changing reality.
Mr. Zavalny also answered AEB members' questions on the development of renewable energy sector, hydrogen strategy and export potential of Russia, as well as on the power sector's regulation and regional modernization.