19.03.2021
On March 19, 2021, the AEB held a Carbon Management Workstream Kick-Off meeting, which became a further step in AEB Green Initiative development.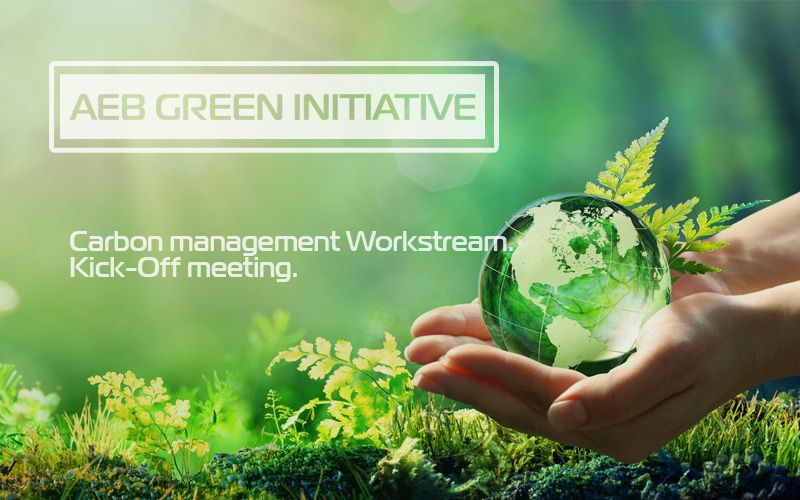 AEB Green Initiative was officially launched in February 2021 and was aimed at advocating the interests of European businesses, promoting European best practices & technologies and developing collaborative relationship with Russian stakeholders and partners in the field of climate policy and energy efficiency.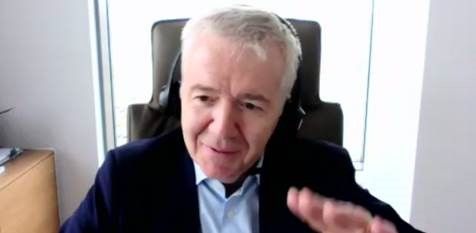 During the kick-off meeting, devoted to the Carbon Management Workstream, Tadzio Schilling, CEO, Association of European Businesses, and Ernesto Ferlenghi, Green Initiative Steering Committee Chairman; Energy Committee Chairman; Member of the Board, Association of European Businesses reminded the participants about the goals and objectives of the AEB Green Initiative and the workstream in particular.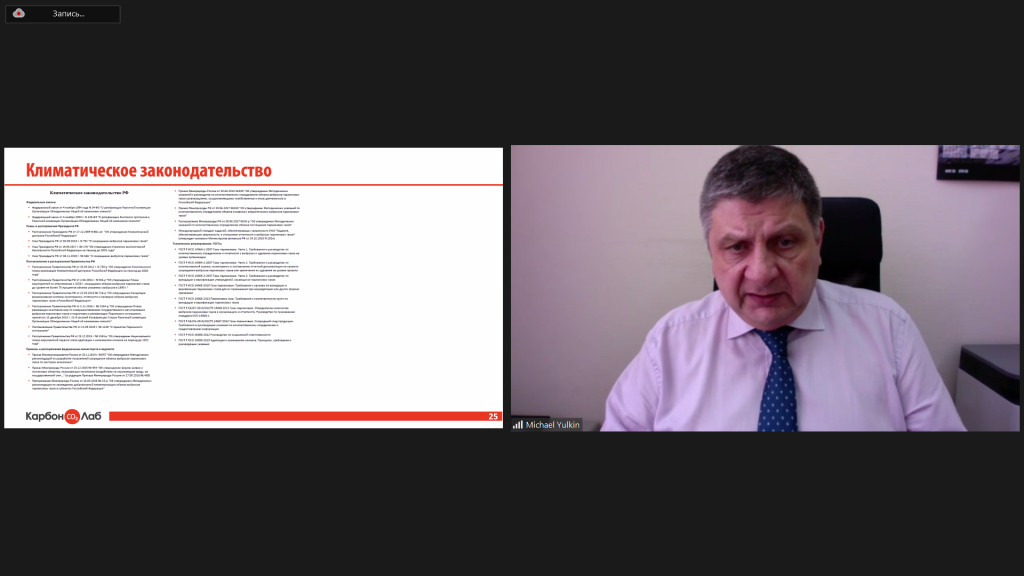 During the meeting Mikhail Yulkin, Founder, Center of Ecological Investments, presented the low carbon strategy of Russia and told in details about the key issues of its implementation.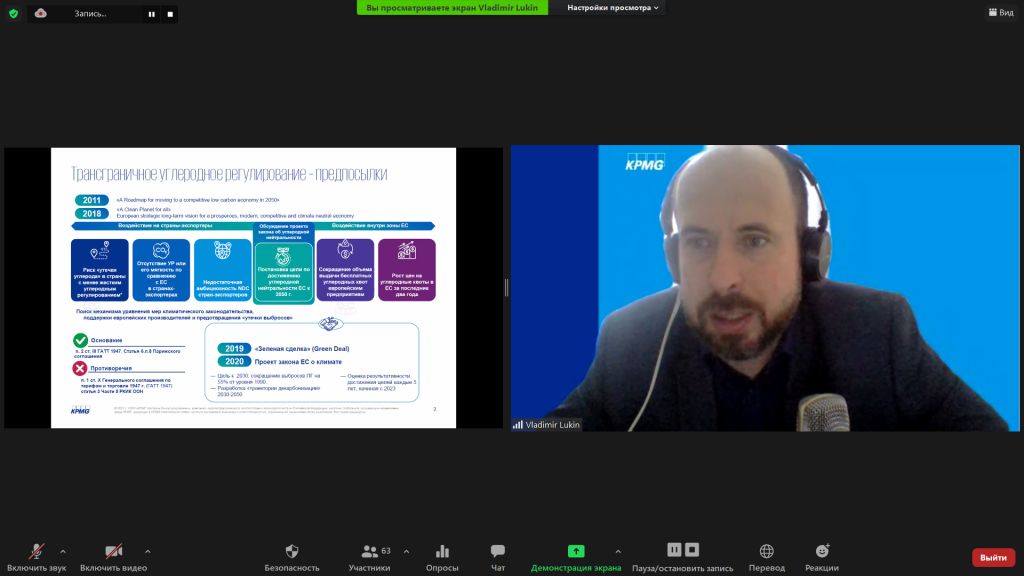 Vladimir Lukin, Director, Operational Risks and Sustainability Group, KPMG, devoted his speech to the EU Carbon Border Ajustment Mechanism (CBAM) recent developments.
Both presentations sparked a lively discussion, and the speakers also answered numerous questions from the audience.
Afterwards, Tadzio Schilling summarized the results of the meeting and outlined a plan for further action. 
Video record is available 
HERE
Юлкин_Презентация для АЕБ_19.03.2021.pdf

View/Open
20210319_Lukin.pdf

View/Open