12.07.2016
On 12 July 2016, the AEB held a Round Table "Robotisation, industrial automation and IOT – old problems, new solutions" together with the International Federation of Robotics (IFR) at Innoprom 2016. 
The Round Table was moderated by Michael Akim, Chairman of the AEB Working Group on modernisation and innovations, Vice-President, ABB Russia. AEB COO Ruslan Kokarev welcomed the participants and spoke about the structure of the AEB and the committee activities especially focusing on the working group on  modernisation and innovations.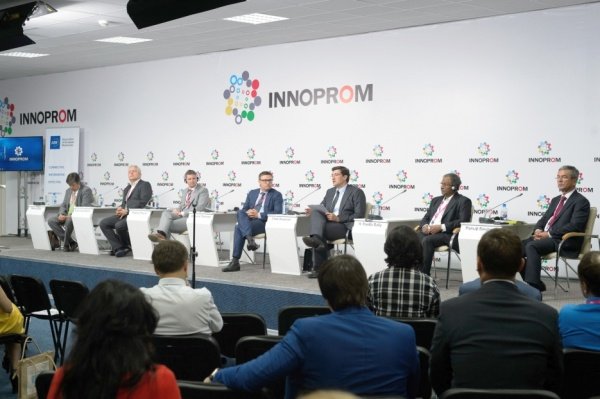 Among keynote speakers were
Gleb Nikitin
, First Deputy Minister for Industry and Trade;
Alexey Texler
, First Deputy Minister for Energy;
Andreas Bauer
, Chairman IFR Robot Supplier Committee;
Ralf Bendisch
, CEO, Claas;
Alexander Verl
, Chairman of the Research Committee of the International Federation of Robotics, Full Professor and Head of the Institute for Control Engineering of Machine Tools and Manufacturing Units (ISW), University of Stuttgart;
Ramesh Nimmagadda
, Professior IIT Madras;
Boris Melenevsky
, Chief Architect, SAP. 
On 12 July 2016, AEB COO Ruslan Kokarev took part in a meeting of the RF Minister for Industry and Trade Denis Manturov with international business representatives, CEOs of leading industrial companies and heads of foreign chambers of commerce and professional associations working in the Russian Federation. The meeting participants raised the most important issues concerning their work in Russia. Representatives of AEB member companies were also among active participants of this high-ranking meeting.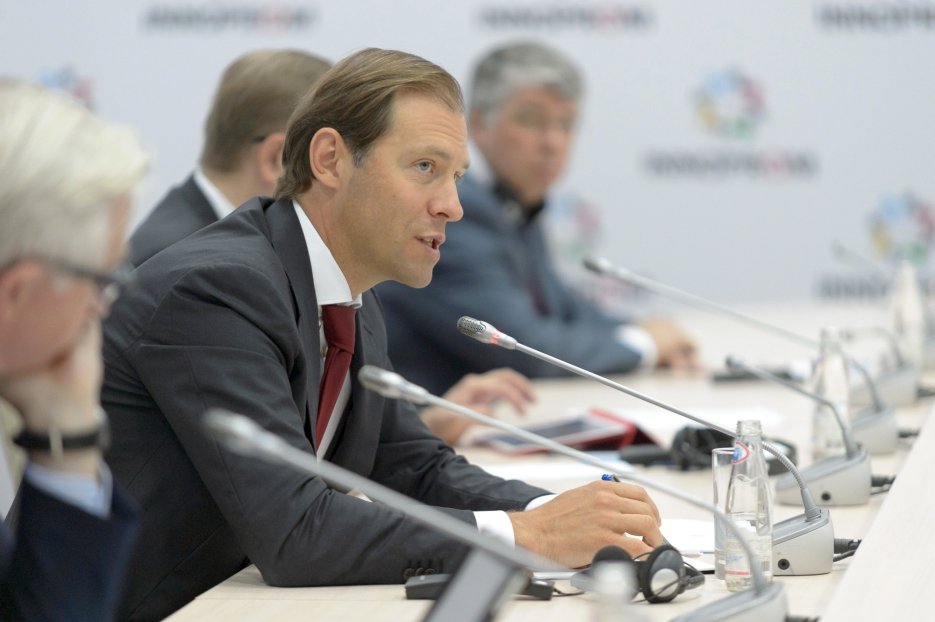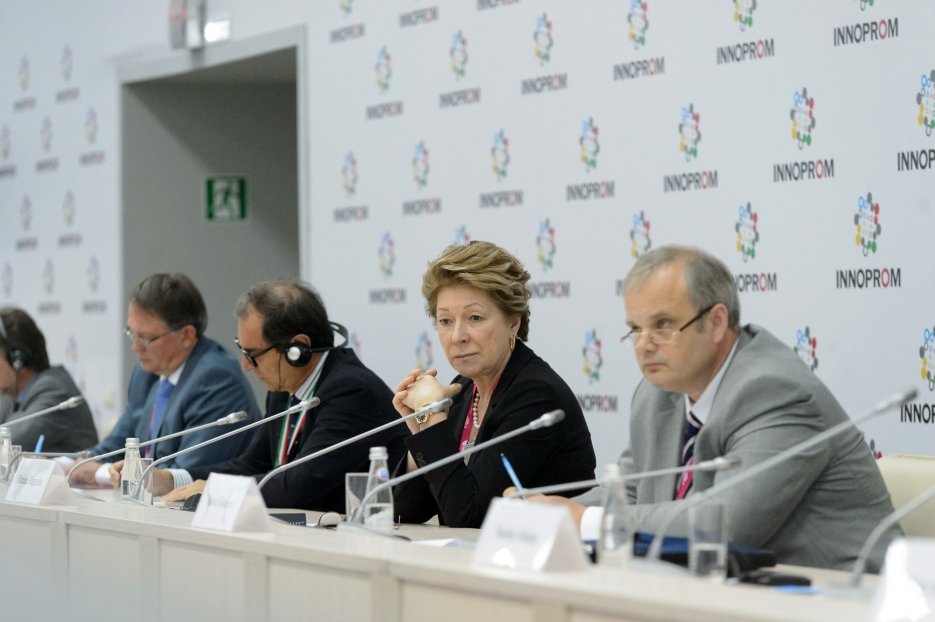 For the third year in a row the AEB supported Innoprom. The forum's topic in 2016 was Industrial Net. The combination of INDUSTRY+INTERNET is one of the main drivers behind the new industrial revolution that will facilitate the creation of highly efficient digital production facilities. Russia's top government officials and heads of major international industrial companies discussed the Industrial Net at the main strategic session of INNOPROM.