24.09.2019
On September 14, 2019, Armin Eberhard,  Tourism Committee Chairman, and committee members took part in the on-site program, organized by Moscow Government within the 23rd session of General Assembly UNWTO (United nations of World Tourism Organization), which for the first time was held in Saint Petersburg.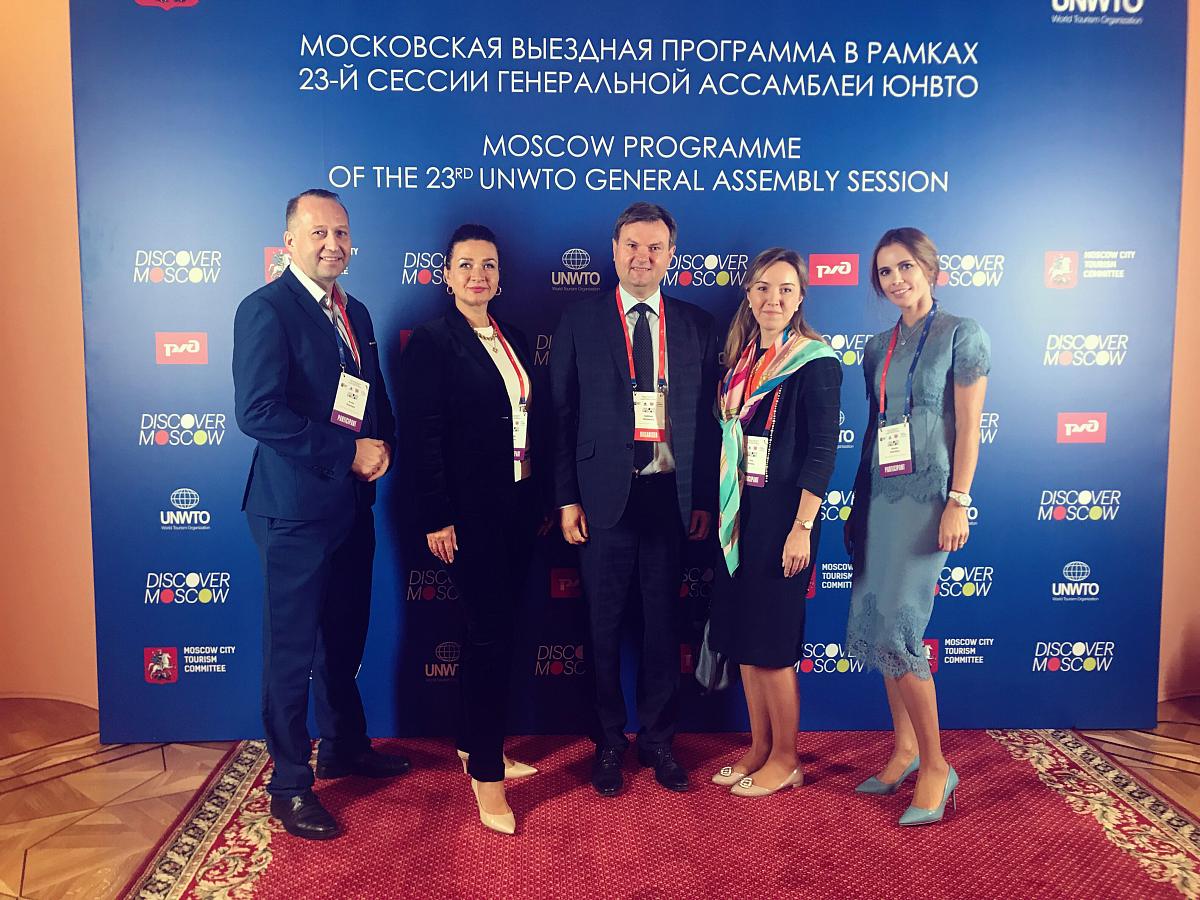 The first industry session within Moscow program was comprise of the Moscow Event calendar presentation for 2020, presentations of VDNH, Tsaritsino, Tour agency "Moscow Museums" and other tour operators about activities planned in Moscow in 2020. More information about planning events can be found at the web-site:  https://discover.moscow/.
The plenary session was opened by presentation of Moscow tourism opportunities by Natalia Sergunina, Moscow Deputy Mayor and welcome speech of Mr. Zurab Pololikashvili, Secretary-General of the World Tourism Organization (UNWTO). During the plenary session discussion the high – level experts in tourism talked about the sustainable development of tourism industry, ecotourism, adventure tourism and importance of tourism for connectivity and economic growth.  
Vyacheslav Fetisov in a new role as UNWTO Ambassador introduced the activity plan in the field of tourism and underlined importance of strong relationship/cooperation between human society and its activities in the field of tourism and environment.