12.04.2018
On April 12, 2018, the AEB IT-Telecom Committee held an open event "ABC of the Digitalization"  which is now on everyone's lips.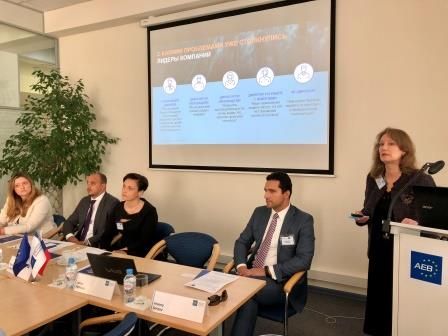 The IT-Telecom Committee has decided to offer to the AEB members some cross sections of the digitalization – the general overview, on expectations and forecasts of the digitalization process  was given by Larisa Malkova, Director, Accenture Digital; its development in Russia with implementation of Russian software was analyzed by Taras Derkatsch, BEITEN BURKHARDT;);  Arseny Seidov (Baker McKenzie) spoke about changes in taxation of digital economy in Russia; Anastasia Petrova (ALRUD Law Firm) concluded highly professional and charged event by the presentation on legal and regulatory approach to the electronic HR records.
The meeting was chaired by Yulia Labutina, Head of Legal & Compliance, Atos IT Solutions and Services LLC,  Russia.
Presentations of the participants are available 
HERE