05.04.2019
On 5th of April the AEB together with the Committee for Tourism Development of St.Petersburg organised a meeting of the General Managers of the hotels in St.Petersburg with the Govermental authorities of the city.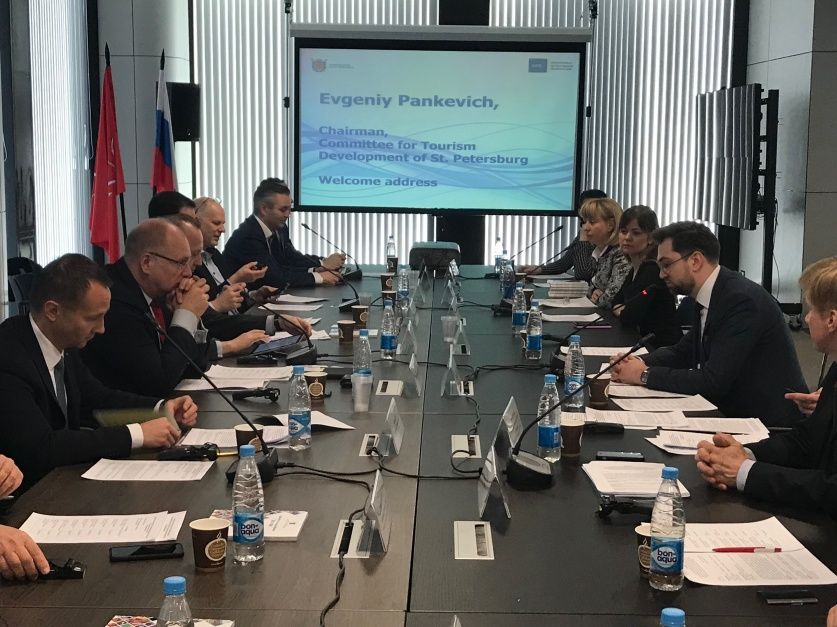 The meeting was opened by the Chair of the Committee for Tourism Development, Evgeny Pankevich, who welcomed the participants. The AEB CEO, Frank Schauff presented the main activities of the AEB in the hotel and tourism area and hoped for a longterm fruitful cooperation of the AEB, hotels in St. Petersburg and the city Government.
The representatives of the Government of St. Petersburg presented the main changes in the tourism and hotel sector regulatory system, mandatory classification of objects in the tourist industry. Further, they briefly presented the main events of the city planned for the 2019.
The representative of the Investment Committee of St. Petersburg briefed on the main areas/objects/landplots for possible investments in the development of hotel infrastructure facilities in St. Petersburg.
At the end of the meeting the participants discussed the programmes and projects that might me implemented jointly by the Government of the city and the hotels,  marketing efgorts to attract tourist flow to the city.
The meeting was moderated by Andreas Bitzi, Chairman of the AEB North-Western Regional Committee.