21.12.2021
On December 21, 2021, the AEB PR and Communications Committee within the framework of its annual "Meet the Media" open event, held a meeting with the representatives of Forbes Congress Russia and the Forbes magazine. The topic of the meeting was "Business event as a tool for promoting a corporate brand".
The event was moderated by Marina Tatarskaya, AEB PR & Communications Committee Chairperson; IA&CC Director, Ferrero CIS-An region.
During the meeting, Olga Oreshnikova, Head of Forbes Congress Russia, highlighted on how a business event can help go beyond the traditional marketing methods of promoting a product or service and present a corporate brand as an active player in its market segment and facilitate the establishment of new useful business network.
Marina Matytsina, Commercial Director of Forbes Russia magazine, on the other hand, spoke about the content solutions of Forbes magazine, which for many years is publishing the success and failure stories of entrepreneurs, new ideas for business and investment, journalistic investigations, and annual authoritative ratings.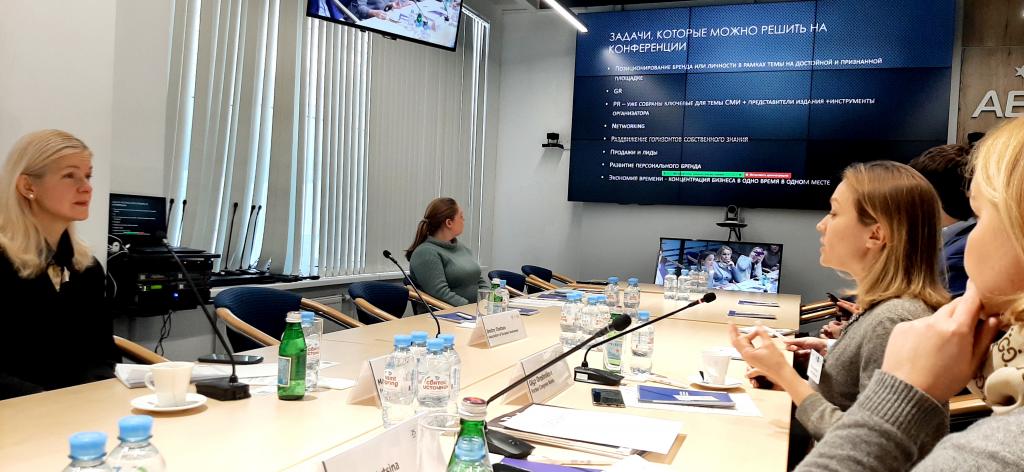 Forbes Congress Russia is a large-scale event about breakthrough ideas and technologies that are already changing people's lives. Forbes Congress is for those who have already achieved success and those who strive for it. For active careerists who know how to enjoy life. For people who, have changed themselves to change the world around.
Forbes magazine is a multimedia platform where an audience of 10 million people meets the most influential individuals in Russia and holds a leading position in the competitive group of leading business publications, attracting the attention of the most influential and active audience.
Forbes_Content Solutions_2021_rus_Marina Matytsina.pdf

View/Open
Презентация для AEB_Ольга Орешникова_Форбс Конгресс.pdf

View/Open