20.12.2019
On December 19, 2019 the AEB held a briefing by Yuri Lyubimov, Deputy Chief of Staff of the Government of the Russian Federation.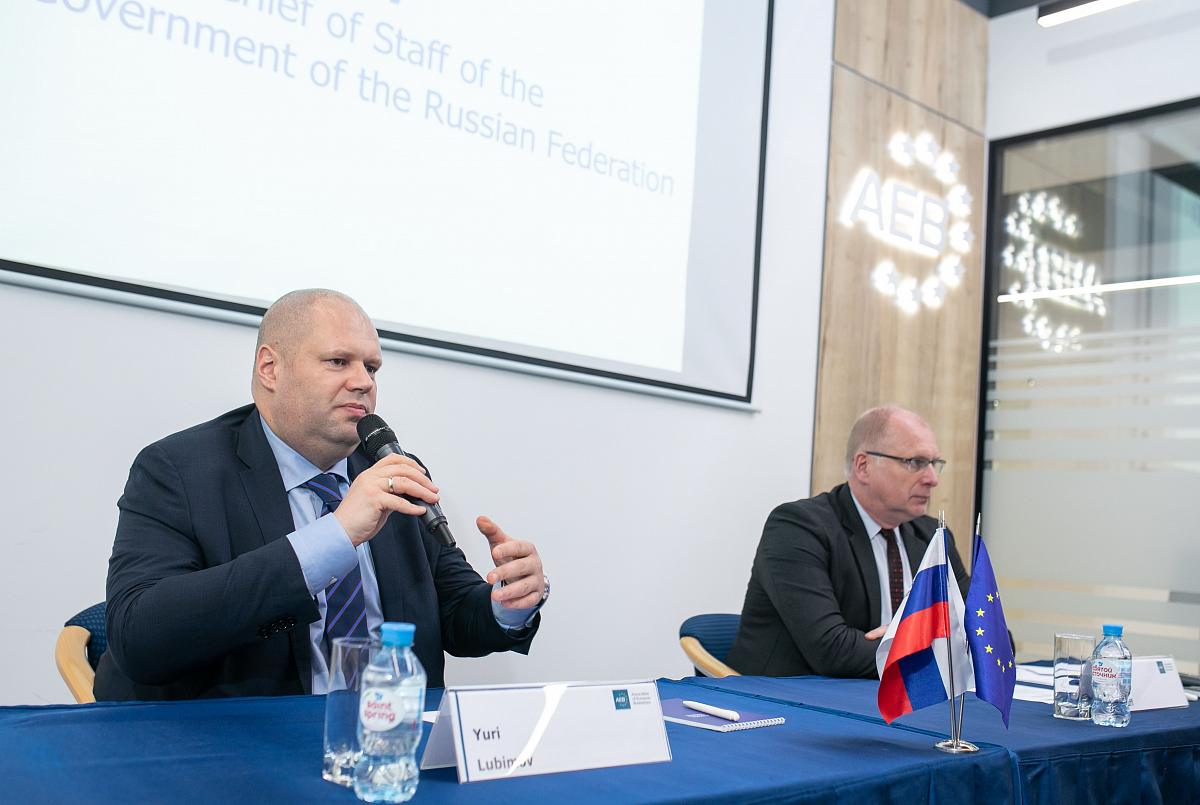 The event was moderated by Frank Schauff, AEB CEO.
Yuri Lyubimov told about on the ongoing reform of control and supervision activities of the "regulatory guillotine", the purpose of which is to increase the level of security and eliminate the excessive administrative burden on business entities by repealing all existing irrelevant regulatory acts in the field of supervision and control, as well as building a new, effective system of state control ( supervision).
By January 1, 2021, the entire array of norms establishing mandatory control and supervisory requirements should be completely replaced with new ones.
Currently, the composition and functioning of the 41 working groups on the implementation of the «regulatory guillotine» have been approved and established. 
AEB representatives participate in the work of about 30 working groups at the level of managers and experts in various fields. 
Yuri Lyubimov, following his speech, answered the questions of the briefing participants.