01.12.2020
On December 1, 2020, the Minister of Economic Development of the Russian Federation Maxim Reshetnikov met with representatives of the Association of European Businesses (AEB) at the Baltschug Kempinski Hotel in Moscow.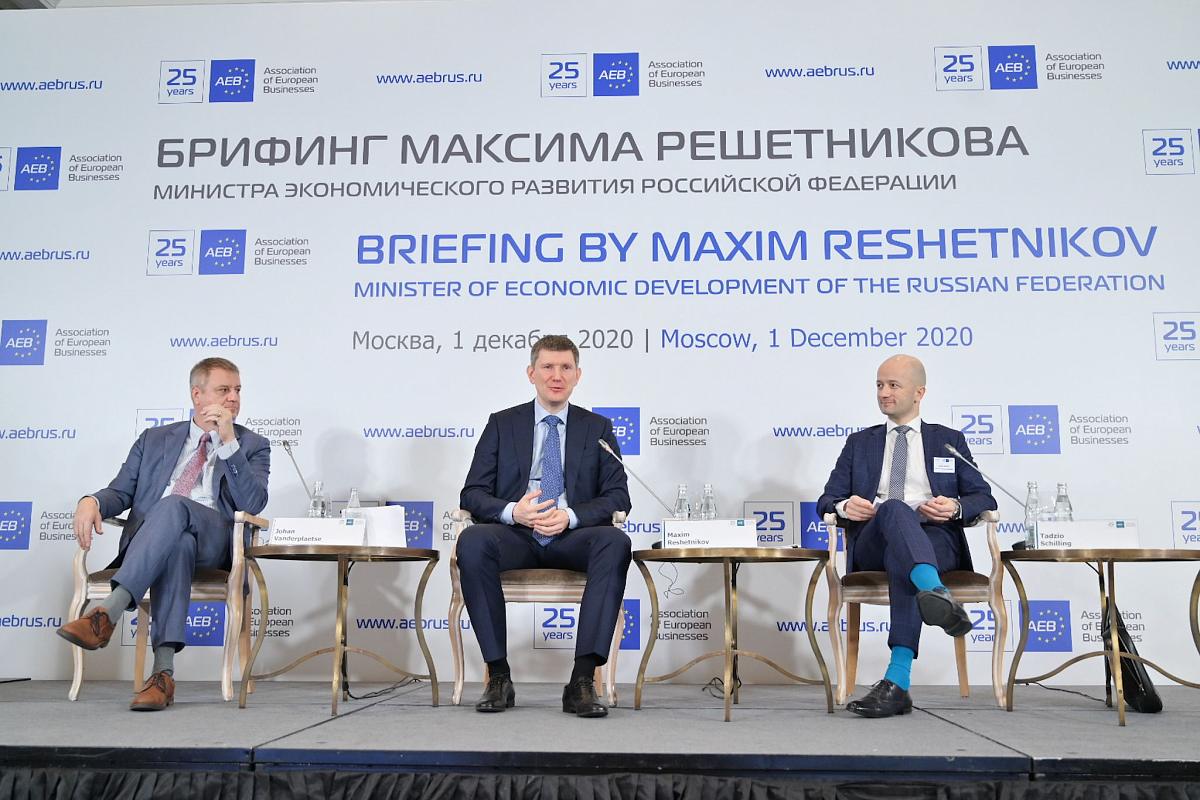 Due to the measures taken to prevent the spread of the COVID-19 infection, the event was held in combined, online and offline format. Most participants were able to join the lifestream and ask the Minister some questions online.  
AEB Board Chairman Johan Vanderplaetse said that COVID has been a tremendous accelerator for digitization of the economy. These digital technologies will help companies to work more efficiently and are a key element of the economy and society of the future. In this regard, the AEB Chairman expressed the concerns of European companies about the recent tightening of rules on the use of foreign software in Russia.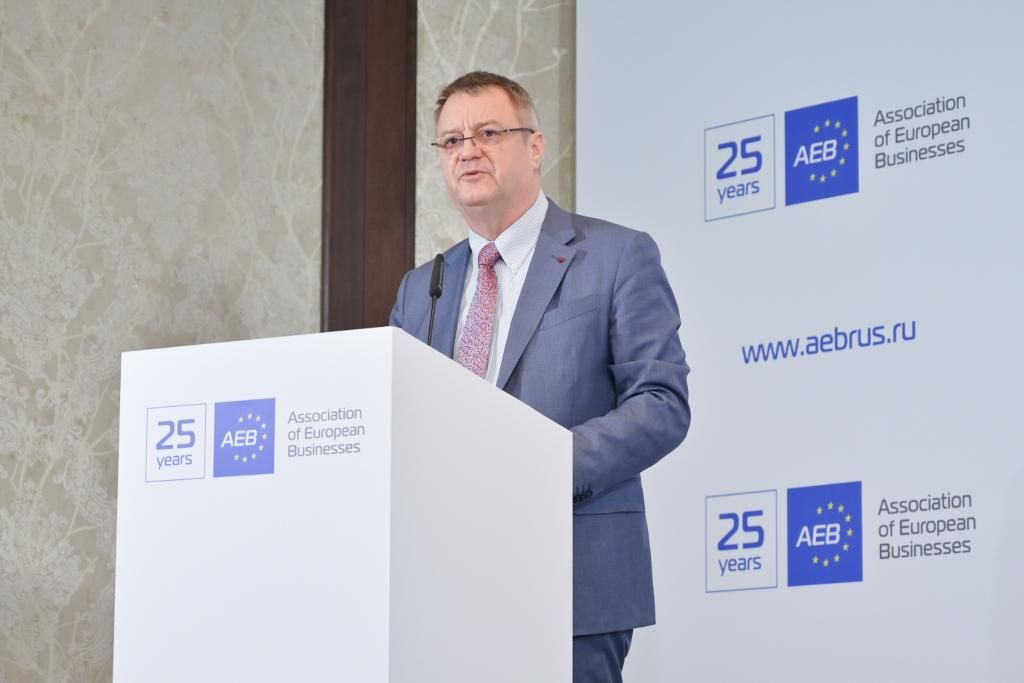 The Chairman of the AEB Board also recalled the existing issues in the field of labelling of goods and possible legalization of parallel imports, and called for intensified cooperation between Russia and the EU on the climate agenda. 
Minister of Economic Development Maxim Reshetnikov made a speech, in which he touched upon the current situation in the Russian economy, business climate development in Russia, economic cooperation between Russia and the EU, as well as opportunities offered to foreign investors. 
In particular, the Minister noted the success in the development of investment legislation that guarantees stable conditions for doing business. According to Maxim Reshetnikov, the Ministry of Economic Development received 22 applications for a total investment of 900 billion rubles for the conclusion of agreements on the protection and promotion of investments (SZPK). The Minister also added that amendments to the law on SZPK are currently being developed jointly with the Ministry of Finance.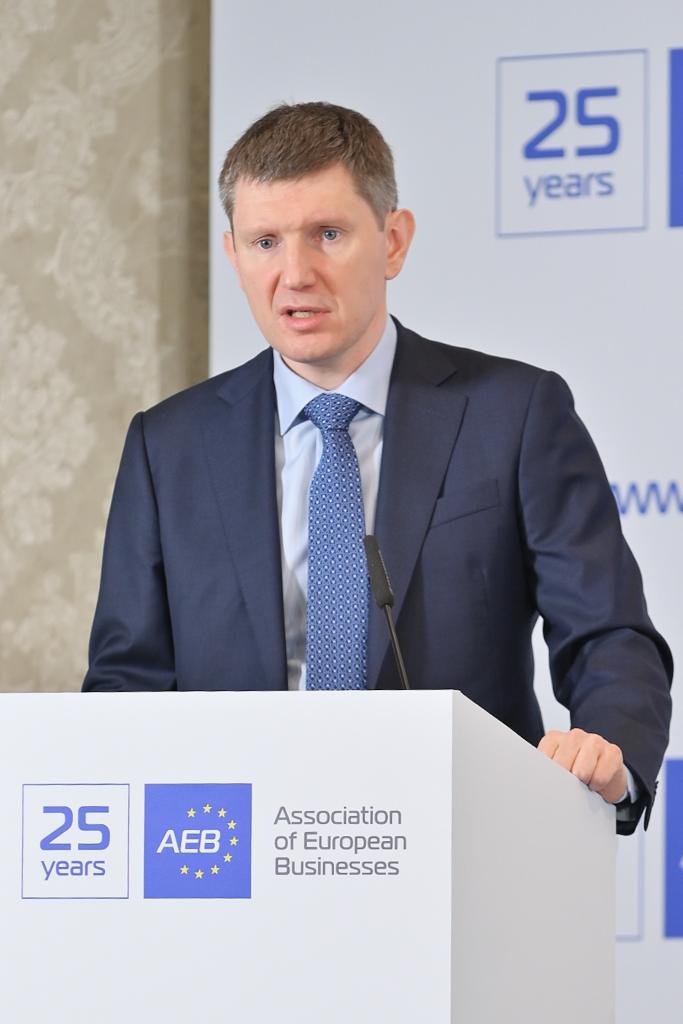 Among other achievements Maxim Reshetnikov singled out the strengthening of the regulatory environment, development of special economic zones (SEZ) and support of venture capital investment.
Commenting on the issues of the climate agenda, the Minister expressed his hope that a bill on the regulation of greenhouse gas emissions to be submitted to the State Duma this year. In addition, Mr. Reshetnikov reminded that the presidential decree "On reducing greenhouse gas emissions" had already been signed.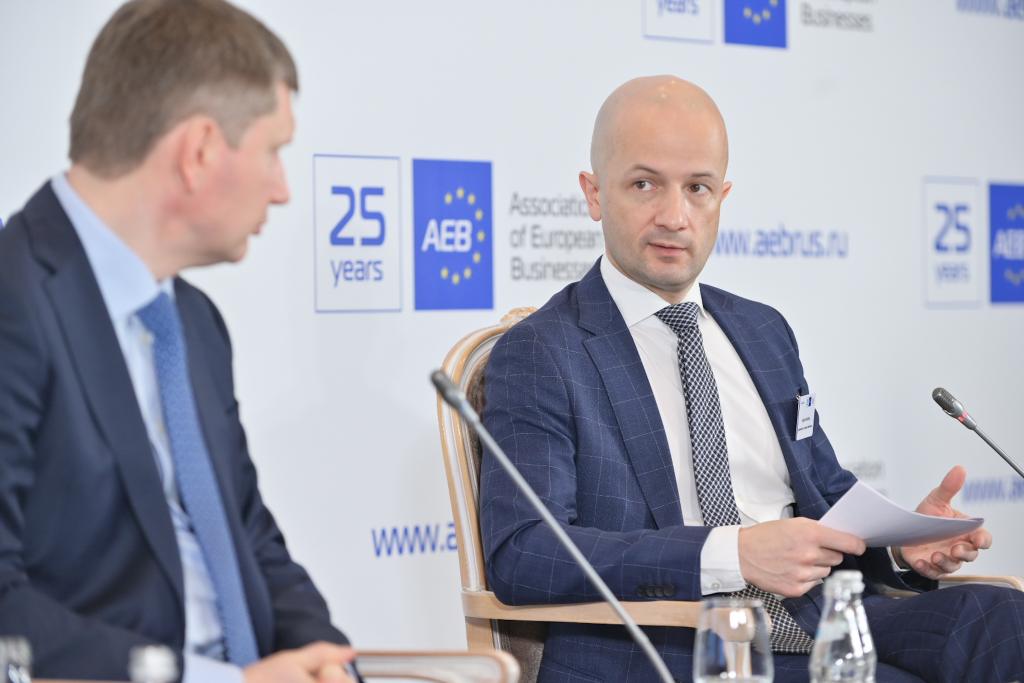 At the end of the briefing participants had the opportunity to ask Mr. Reshetnikov some questions. 
AEB CEO Tadzio Schilling moderated the question and answer session. He thanked the Minister for the opportunity given to European business representatives to openly discuss the most important issues on a wide range of topics and noted that one of the main objectives of the AEB is to develop an active dialogue between foreign investors and government officials.
The representatives of AEB member companies received answers to their most pressing questions directly from the Minister of Economic Development.