28.05.2018
On May 28, 2018, AEB Migration Committee participated in the International Migration Forum, organized by the Russian Chamber of Commerce.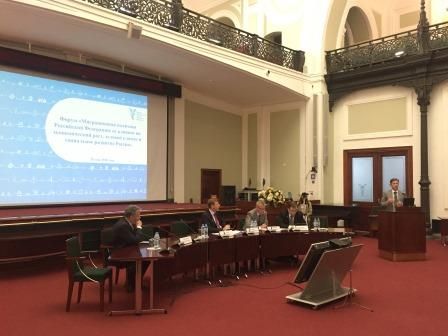 The Forum was opened by the speech of the Mr. Katyrin, President of the RF Chamber of Commerce, on the main barriers in migration legislation for the companies, operating in Russia. 
Mr. Demidenko, Deputy Head of the Chief Migration Directorate of the Ministry of Internal Affairs, and Mr. Kirsanov, Director of Labor employment Department of the Ministry of Labor, participated in the panel session of the Forum and presented the main directions of the migration policy in Russia and the prospects for improvement of migration and labor legislation.
Alexey Filipenkov, AEB Migration Committee Deputy Chairperson, Partner of Visa-Delight, made a presentation on the main barriers in migration legislation and practice for the AEB member-companies, including migration registration procedures, submission of the documents to the Migration Center in Sakharovo, notification procedure and other issues.