07.07.2022
On July 7, 2022, the AEB welcomed its members at the summer networking event "STRONGER TOGETHER", that took place at LoftHall#3.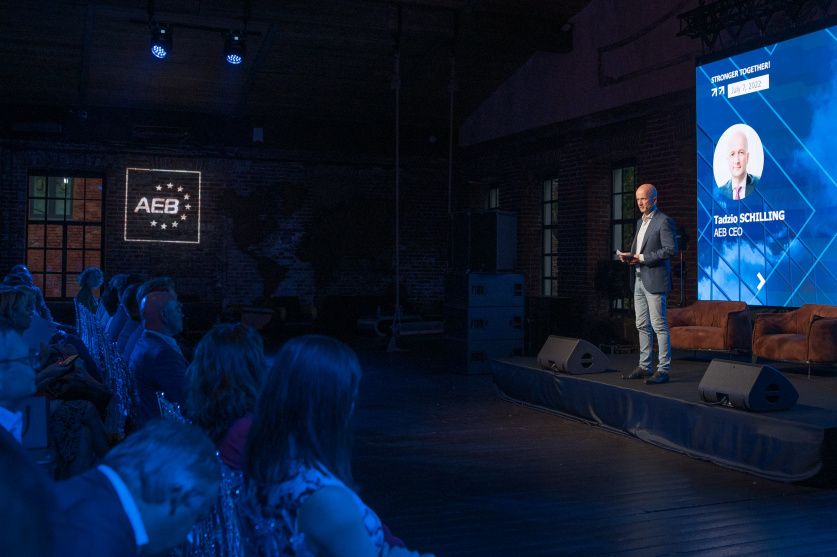 AEB Chairman Alexander Liberov shared his views on current challenges facing European businesses in Russia and underscored the importance of AEB in addressing them. 
AEB CEO Tadzio Schilling gave an overview of recent AEB activities and noted the importance of overcoming present difficulties together. As an element of AEB CSR activities, Tadzio paid attention of the audience to the importance of environmental projects, and particularly, tiger conservation programs in Russia and worldwide. 
The event started with a panel discussion "Living and surviving in a new world " moderated by Philippe Pegorier, Member the AEB Board, Partner, Kesarev. 
Pascal GAY, Dalkia, and Ilya Polyakov, Chairman of the Board of Management, Rosbank, discussed the changes in business, investments, ways of action after the start of the crisis. 
We are sincerely grateful to our sponsor SEAMLESS LEGAL for helping this wonderful event to be realized!