23.12.2019
On 20 December, 2019 the AEB North-Western Regional Committee invited its members and partners to a Christmas Get-Together in St. Petersburg.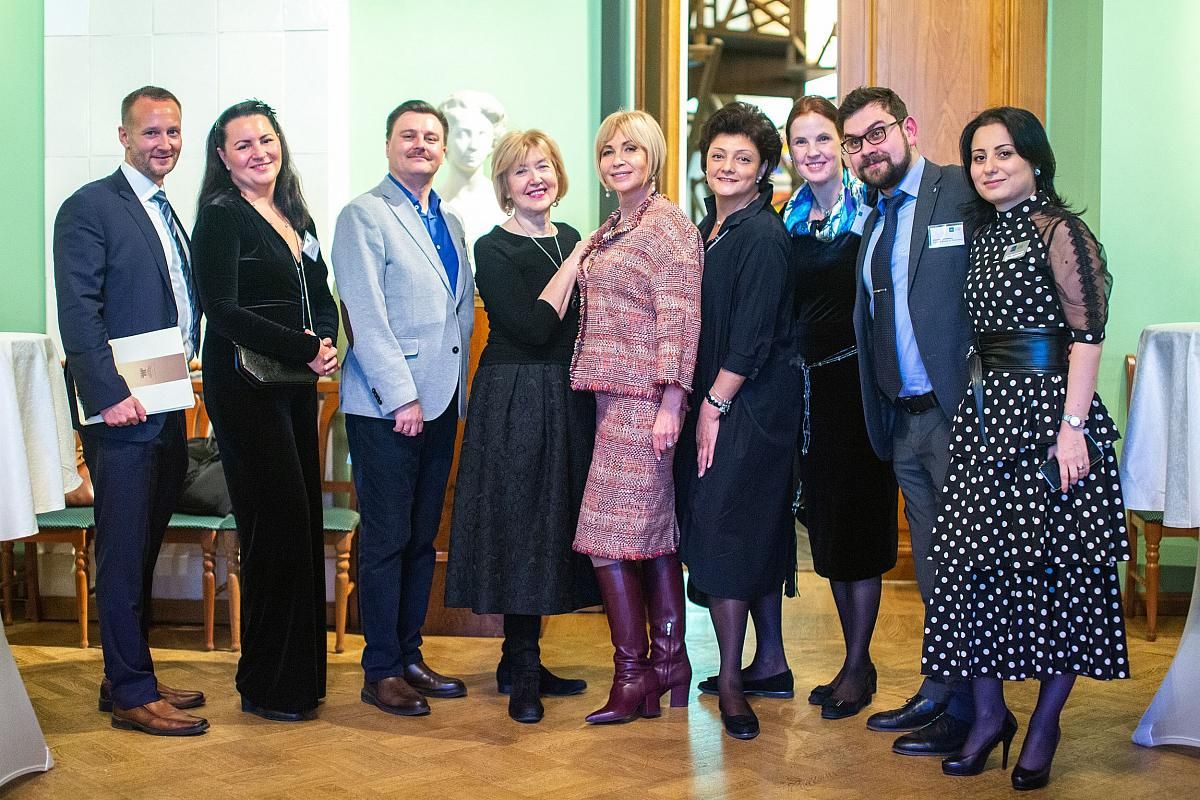 The event was organized in cooperation with the St. Petersburg Museum of Theatre and Music Art. It was a good opportunity to tune in to a Christmas/New Year mood. The participants enjoyed a guided excursion though the Museum about the "Theatre legends of St. Petersburg". During the reception, the Museum organized a charitable auction. Before the start of the Christmas party, the Director of the Museum, Natalia Metelitsa, and the Chair of the AEB NWRC, Andreas Bitzi addressed the participants with a welcome message. Further, the guests enjoyed a light music and participated in the holiday lottery from the AEB partners.
We cordially thank the lottery partners of the event: the Art School "Sovershenstvo" and the Charity Organization "Big Brothers, Big Sisters of Russia", Corinthia Hotel, Sokos Hotel, and the Museum itself for their creative, meaningful and prizes.
The full photo report from the event is
here
 and on the AEB Facebook page.
The AEB NWRC wishes all of you a festive holiday season and looks forward to seeing you all in the Year 2020!