02.02.2018
On the 1st of February, 2018, the AEB North-Western Regional Committee took part in the regular meeting of the Investment Council under the Governor of the Leningrad region, which took place in Otradnoye, Leningrad region, at the premises of the JSC Geser plant.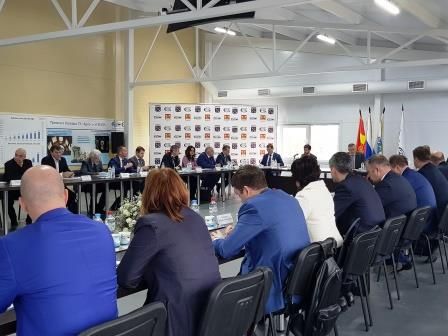 The meeting was devoted to the issues of improvement of the investment climate in Leningrad region.
The chair of the NWRC, Andreas Bitzi, presented the results of the annual survey implemented in cooperation with the administration of Leningrad region among the AEB members operating in the region. 
The survey aimed at revealing the level of satisfaction of European investors, members of AEB, with the investment climate in LR, with the work of the investors support organizations, as well as the problems occurring during the investment projects in the region.
To remind, in June 2017 AEB and the Government of Leningrad region have signed a cooperation agreement aimed at joint activities for supporting foreign investors.