05.04.2023
On April 5, 2023 the Steering Group of the AEB North-west Regional Committee held a strategic meeting.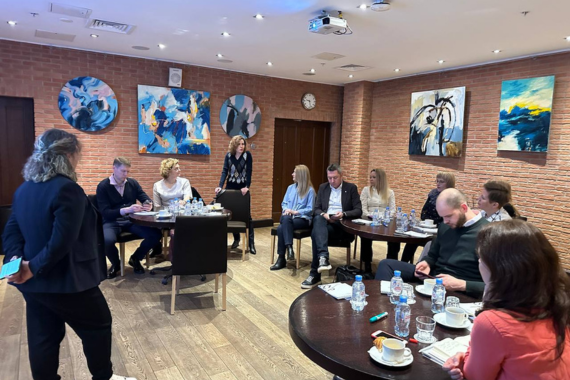 The participants discussed the strategic development of the North-West Regional Committee for 2023-2024 in terms of objectives, communication strategy, mechanisms of cooperation with governmental bodies as well as actions that need to be taken in order to achieve the goals and performance indicators in 2023.
The meeting was attended by Elena Kiyanova, Chairman of the NWRC AEB, Olga Silnitskaya, Deputy CEO and GR Director, members of the Steering Group of the NWRC AEB, as well as representatives of member companies.
The moderator of the meeting was Kristina Muravyeva, Ph. Center of Analytics," a member of the Expert Council of the Youth Parliament under the State Duma on "Education and Science.
We are grateful to Dmitry Melnikov for providing the platform and Elena Kiyanova for organizing the session with the participation of a highly qualified expert.