11.12.2018
On December 10, 2018, the AEB North-Western Regional Committee organized the traditional briefing of the World Bank based on the World Bank Russia annual economic report #40. The main topic of the report was "Russia's Economy: Preserving Stability, Doubling Growth, Halving Poverty – How?"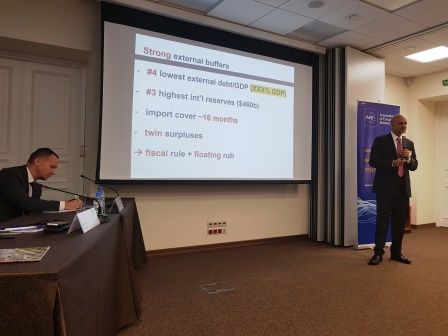 The event was kindly hosted and supported by Egorov, Puginsky, Afanasiev and Partners in St. Petersburg and was chaired by Andreas Bitzi, Chair of the AEB North-Western regional Committee.
Apurva Sanghi, World Bank's new Lead Economist for the Russian Federation, was the keynote speaker.
The full report may be downloaded 
HERE